Ultra Compact Small Cell Antennas with uncompromised RF performance
A family of ultra-compact antennas covering all commonly used frequency bands from 617-960MHz, through 1695-2690MHz and up to 3.5GHz and 5GHz bands. The compact designs facilitate use of these antennas in any mounting arrangement on new or existing infrastructure such as buildings or light poles. The types of antennas available include sector, omni and back-to-back designs to suit any planning requirement, in single band and multiband options. The multiband, multiport designs allow maximum utilisation of spectrum holdings and infrastructure assets, whilst the single band options are ultra-discreet and even lower visual impact.
Alpha Wireless antennas are designed and engineered for superior quality and high performance. The multiband designs use advanced technology that minimises interference between the various bands operating in the antenna, which leads to better coverage and improved network performance. Furthermore, the pseudo-omni designs use patented technology that arranges the radiators to maximise 4×4 MIMO performance. All antennas are 100% factory tested before shipment.
The Alpha small cell antennas include the following features:
Market-leading performance in compact form-factors
Available sizes:

Multiband panels 610mm x 320mm x 145mm
Single band panels as small as 360mm x 140mm x 35mm
Multiband canister antennas, including pseudo-omni, 610mm x 360mm diameter
Single band omni antennas as small as 310mm x 80mm diameter

617-894MHz / 698-960MHz / 1695-2690MHz / 3400-3800MHz and 5150-5925MHz bands available (3300-4200MHz coming soon)
2×2 or 4×4 MIMO
Useable in any environment
Optional integrated GPS on many models
100% tested for return loss, isolation and PIM
Can be customised to suit operator requirements
Click below for more details on Alphas range of small cell antennas;

Revolutionising Data Traffic in Cities
Kathrein offers different antenna solutions in order to support their customers in their effort to deploy small cell outdoor solutions for 3G and LTE. Not only do these antennas meet reliable electrical parameters, the unobtrusive design also minimises the visual impact especially in sensitive urban areas. Small cells are well-suited for providing dedicated capacity to high-use urban hotspots, such as hotel lobbies, restaurants, malls, train stations, airports and city streets.
1, 2, or 4-Port Antennas
Ultra-broadband design with different frequency combinations (single, dual- band)
Different pattern version, e.g. cross-polarised omni, bi-directional, tri-sector
MIMO capability
2 to 9.5 dBi gain
Very small dimensions
Smart innovations, e.g. antenna with 2 independently adjustable radiator elements
4, 8, or 12-Port Antennas
Ultra-broadband design: 698-960/1695-2690 MHz
Available with omni, two, or tri-sector pattern
With integrated GPS antenna
MIMO capability
6 to 13 dBi gain
Low visual impact
Kathrein Street Connect Antennas
Invisible capacity enhancement solution
Appearance of manhole cover merges with existing infrastructure
Ultra-broadband design: 1695-2690 MHz
Proven MIMO performance
Click to download Kathrein's Small Cell Brochure or Kathrein's Street Connect Brochure.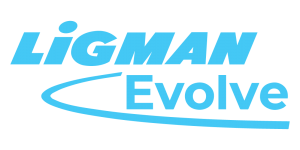 Part of the LIGMAN group of companies, Evolve has been formed to develop world-leading, Smart City – Smart Pole systems that provide our clients with a series of communication enclosure platforms suitable for a combination of Mini-macro, Macro and Small Cell equipment, covering 3G, 4G, 5G and Wi-Fi. The LIGMAN EVOLUTION pole system has been developed to provide utilities and councils with a scalable 4G and 5G distribution platform from which revenues can be generated.
The LIGMAN EVOLUTION pole system consists of a modular design giving the owner the flexibility to install basic infrastructure and add 4G and 5G components as required by telecommunications providers. The EVOLUTION pole system is the most flexible platform developed, with multi-operator capability, whilst allowing for the highest power and thermal density values for telecom equipment on the market.
Sydney Head Office
a: 9/15 Rodborough Rd
Frenchs Forest NSW 2086