Our supplier network gives us access to over 10,000 individual product lines from the most
recognised brands in the industry including Belden, Dekoron and AlphaWire.
With more than 70 years in years in service, Dekoron cable is the most reputable industrial cable manufacturer in the US. Dekoron products are specified by industry leaders of the petrochemical industry and we supply cables to dozens of countries around the globe.
For more than 100 years, customers who have required unsurpassed performance and durability for signal transmission have counted on the Belden brand. Today, Belden designs, manufactures and sells a comprehensive portfolio of cable, connectivity and networking products for the transmission of signals for data, sound and video applications.

Since the mid '90s Fremco has specialised in the development and production of fibre blowing machines of exquisite quality.  A 100% Danish company, Fremco continues to develop the best products and accessories in close collaboration with customers, duct manufacturers, and cable manufacturers worldwide. Today Fremco is the only manufacturer of fibre blowing machines in the world, offering a 36-months manufacturer's warranty on all machines. Fremco is "Your Best Solution".
The diversity is in the detail: With over 9,000 different products, systems and solutions, LEONI's portfolio is packed with synergies that will benefit practically every industrial field and sector. Our offering ranges from strands and special fibers to cable solutions, special cables and fiber optic cables as well as complex system solutions. Service and support are naturally included with all of these products.
Alpha Wire has engineered wire and cables that excel in taming tough applications. From the harsh environment of a factory floor, to critical controls on an offshore oil rig, cables from Alpha Wire are working reliably day-in and day-out.
With over 30 years experience in the telecommunications industry, Emtelle is a leading global manufacturer of blown fibre and ducted network solutions. Directly or indirectly present in all important 'Fibre-to-the-X' markets worldwide, Emtelle produces a very small, lightweight, extremely robust passive infrastructure system based on microducts (starting at 3 mm), into which Emtelle produced fibre units from 2-12 fibres are later blown. Emtelle also produces blowing equipment and accessories, and offers extensive training in both installation & maintenance and design & engineering.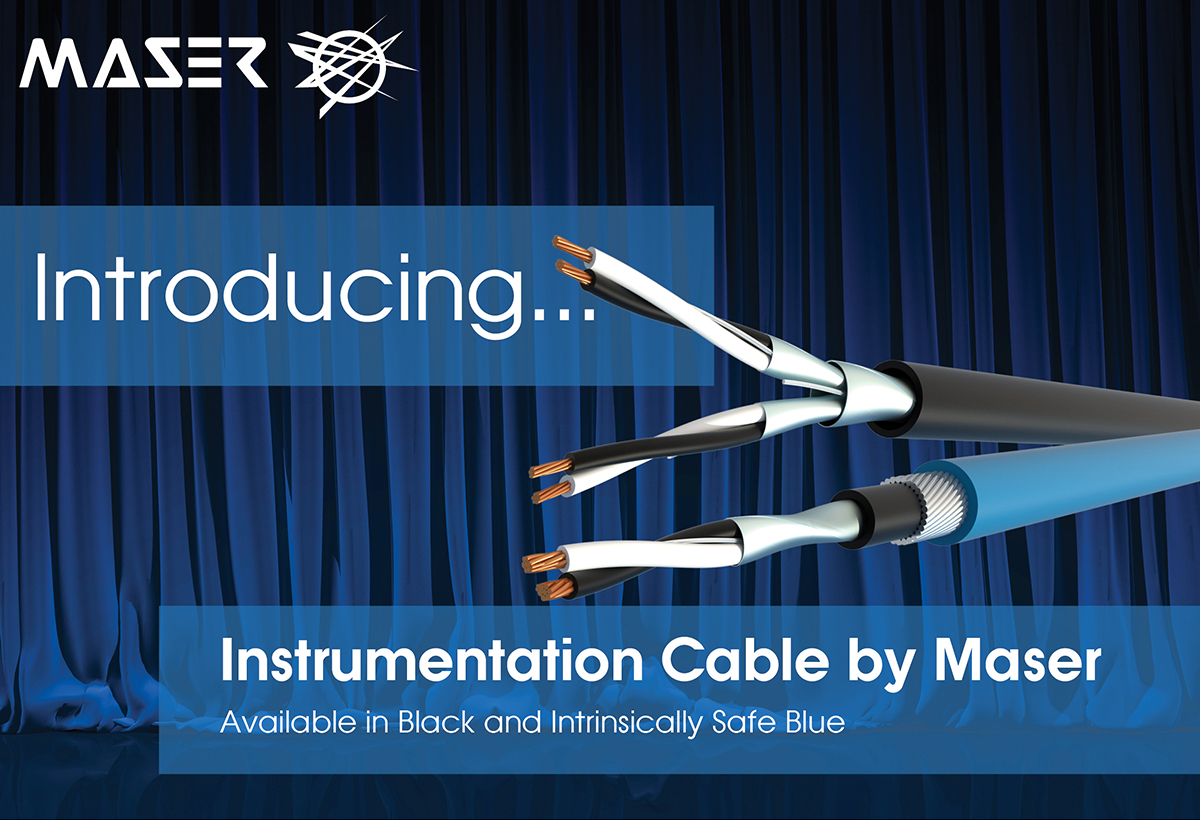 Maser has just launched a new range of Instrumentation Cable. For more information click here. Available in both black and Intrinsically Safe blue.
read more