Altaflex beside standard three sector masts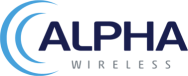 Alpha Wireless is an Irish company with over 12 years' experience designing and manufacturing 3.5GHz – capable antenna solutions. They have pioneered pseudo-omni, small cell, panel/beamforming, concealment and tri-sector/canisters in both 2.5 and 3.5 GHz to help increase capacity in existing LTE networks and prepare for future 5G networks.
Alphas White Paper: Exploring 3.5GHz
Alpha Wireless Global Leader in CBRS
Alpha Wireless eMagazine August 21


Passion to Connect – Multi-Band & Ultra-Broadband Antennas
Kathrein is a leading international specialist for reliable, high- quality communication technologies. Kathrein is an innovation and technology leader in today's connected world. Kathrein's ability to provide solutions and systems enables people all over the world to communicate, access information and use media, whether at home, at the office or on the road. Kathrein cover a broad spectrum: from outdoor and indoor mobile communication solutions, to satellite reception, broadband and broadcast technology, to transmission and reception systems in vehicles.
Kathrein's macro antenna features and benefits are:
Significant CAPEX reduction through just one antenna in type approvals, logistics, installation and service upgrades
Considerable reduction in OPEX thanks to reduced site/mast rental fees and best-in-class reliability
Sophisticated antenna design for all networks – today and in the future
Just one antenna for multiple wireless technologies
Individual electrical downtilt adjustment per band
Different half-power beamwidths available
Various antennas for MIMO applications
For more information on Kathrein's range of macro antennas and accessories please click below:
Kathrein's 2016 Mobile Base Station and Accessories Catalog (50MB)
Kathrein's Macro Antenna Brochure
Base station antenna and feeder systems
Rosenberger's S-Wave BTS Antenna Series cover all main-stream 2G/3G/4G mobile communication systems within 698-2700MHz. Assisted by the advanced electromagnetic and mechanical simulation software, Rosenberger's multi-national R&D teams have successfully created a rich set of high quality BTS antennas based on the highest technical standards and the strictest environmental standards in the industry. Rosenberger will meet your current and future needs by providing  excellent performance and value.
Click on the links below to download the Rosenberger datasheets:
Single Low Band Antennas
Single High Band Antennas
Dual Band Antennas
Triple Band Antennas
Multi-Band Antennas
RET Accessories
Jumper & Hybrid Fibre Cables & Connectors
Rosenberger offers fully developed mobile communication infrastructure coax and fiber optic site solution products for the complete connectivity of radio base stations – from the BBU/PSU to the RRH and antenna.
RF Jumper Cables – Superior performance up to 6GHz
Rosenberger coaxial jumpers are designed using the many years of experience gained by Rosenberger engineers in this field and also utilize Rosenberger's unique knowledge of designing and manufacturing world-leading rack and desktop PIM testing equipment.
Not only do Rosenberger SiteLink jumpers have the industry-best PIM levels -117 dBm / 160 dBc @ 2 x 20 W (typ. -120 dBm / -163 dBc @ 2 x 20 W) but these excellent levels are guaranteed for every assembly that leaves the Rosenberger production facility.
Features
Factory made – every assembly is 100 % PIM and RL tested and serialized
Best in class PIM and RL-values
Superior performance up to 6 GHz
Measurement-protocol available for each jumper
High quality – PIM and VSWR 100% tested
Different connector types available
More throughput
Less dropped calls
Supporting any technology
WiFi-Ready
Power Jumper Cables
The unique coaxial design ensures more efficient cable capacity resulting in increased stabilization of the supply voltage. In addition to the superior electrical performance, the Rosenberger coaxial design offers a smaller diameter over jacket, a tighter bending radius, a more flexible installation as well as higher protection against induced currents and surges.
Features
Available in 6 mm² or 10 mm²
High cable capacity
Stabilization of RRH supply voltage
Low inductance
Improved transient response
Smaller diameter and higher flexibility compared to two-wire design
Tight bending radius
UV-resistant
360° EMI shielded – higher surge protection
Easy installation
Fiber Optic Jumper Cables
The fiber optic jumper cables build the flexible interconnection between Box and Boxless Solutions and the RRHs. Those outdoor jumper cables are designed for harsh environments and support the various interfaces of mobile solution providers.
Features
Single-channel cable for harsh outdoor environment
Operating temperature range -40 °C to +85 °C
High UV resistance
High crush resistance
Both sides factory assembled with FO connectors
Single data channel in one cable
Factory tested Insertion Loss (IL) including test report
Please contact Maser to discuss your specific jumper and/or hybrid fibre cable requirements.

Base Station Panel Antennas
Amphenol Antenna Solutions (including Jaybeam) offer one of the most comprehensive ranges of mobile antennas on the market .In addition to antennas, Amphenol also offers an assortment of Filters, Mast Head Amplifiers and Tri-Sector antenna enclosures.
Amphenol Antenna Solutions product suite includes:
BTS antennas – fixed, adjustable, 2-way, tri-sector, log periodics, omnis and more.
Cylindrical Antennas – One, two and three-sector antennas inside a small, low visual impact cylindrical enclosure. Discretely deployed as flag poles, roof-top vents, street lamps or telephone poles.
For more information and datasheets covering Amphenol's extensive product range click here.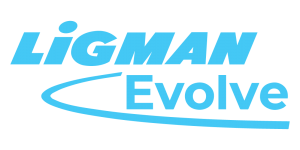 Part of the LIGMAN group of companies, Evolve has been formed to develop world-leading, Smart City – Smart Pole systems that provide our clients with a series of communication enclosure platforms suitable for a combination of Mini-macro, Macro and Small Cell equipment, covering 3G, 4G, 5G and Wi-Fi. The LIGMAN EVOLUTION pole system has been developed to provide utilities and councils with a scalable 4G and 5G distribution platform from which revenues can be generated.
The LIGMAN EVOLUTION pole system consists of a modular design giving the owner the flexibility to install basic infrastructure and add 4G and 5G components as required by telecommunications providers. The EVOLUTION pole system is the most flexible platform developed, with multi-operator capability, whilst allowing for the highest power and thermal density values for telecom equipment on the market.
Sydney Head Office
a: 9/15 Rodborough Rd
Frenchs Forest NSW 2086