The arrival of the U.S. Navy's Mobile User Objective System (MUOS) next generation narrowband tactical satellite communication system, has been a significant event for Cobham's Trivec Avant division.
MUOS is designed to significantly improve ground communications for forces on the move.
The system currently comprises four satellites, with a fifth on the way.
These satellites also incorporate UHF legacy functionality, but are primarily designed to provide significantly more communication capacities using the frequencies up to 380 MHz, and extension of the legacy of UHF bands.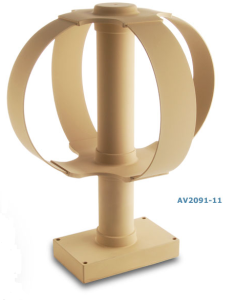 Trivec Avant has engineered their market-leading UHF antennas to operate in both the UHF and MUOS bands while maintaining the same form, fit and function.
Of greatest relevance to the ADF; the AV2055-13 adds MUOS to on-the-pause operations while the AV2091-11 UHF/MUOS model remains the only eggbeater certified to fly on US Army helicopters as well as land vehicles.
For more information, please contact us at [email protected]