Commercial
Power & communications solutions for commercial applications…
Many of our defence partners offer solutions specifically for commercial applications. Equipment designed initially for defence applications can also be used to solve problems in the commercial environment.
Solutions and Applications
Commercial Communications Solutions
Maser's communications solutions can be used in locations ranging from shopping malls, to mines and remote communities.Technologies include
VSAT and INMARSAT BGAN for satellite communications, and WLAN, WiMax, Wi-Fi, DAS, Cellular, PMR, TETRA and RFID for terrestrial applications.
Commercial Antennas
Cobham Antenna Systems, Microwave Antennas, has developed many antennas for airports and major public buildings around the world. Sophisticated modelling techniques combined with 20 years of experience in the design of microwave antennas provide customers with an efficient, reliable antenna that meets their exact requirements. The company's near-field spherical anechoic test chamber supplies accurate patterns and 3D images to demonstrate compliance with customers' specifications.
Antennas are currently in use with applications which include DAS, WLAN, Electronic News Gathering, WiMAX, LTE, MIMO, RFID, Wi-Fi, PMR and TETRA.

CAS Antenna Capability

CAS Dual Polar MIMO Base Station Antennas
Satellite Communication Solutions
When deploying into an area without any useable infrastructure, setting up reliable communication links to the outside world is one of the highest priorities. Traditionally this required heavy equipment to be transported by vehicle or airlift and had to be set to work by highly skilled satellite operators. Maser Defence offers highly portable SatCom terminals (which include BGAN and VSAT) that can be carried into theatre and quickly set-up and operating in a matter of minutes.
High performance filters and LNA's can be used to maximise system performance whether installed as fixed or temporary solutions on almost any platform. Complete satcom solutions are available for land, air and sea applications.
SatCom Antennas and Portable SatCom Terminals
Satcom Antennas
Cobham TracStar provides a variety of antenna solutions. These include Vehicle Mount; designed to suit any roof/roof rack configuration, Fly-away; complete systems requiring no assembly or multi-case solutions, Manual Fly-Away; for highly portable and light-weight solutions, and Fly and Drive Antennas; where the same antenna can be used either on a vehicle or on the ground.

EXPLORER Series LR A07
Antennas are VSAT based and cater for Ka, Ku, X and C band. A new Explorer VSAT range includes the INMARSAT GX (Global Express) antenna range.
Airborne Inmarsat SATCOM allows users to remain connected wherever they may be. Cobham can provide airborne environments which support voice and data communications using the Inmarsat satellite network. These solutions are suitable for Commercial, Business Jet and Military operators and are available in 1, 2 and 4 Channel configurations. By creating a hot-spot on an aircraft, wi-fi enabled smart phones and tablet devices can be used on board.
Maser Defence are pleased to offer BGAN SCAP packages and are happy to discuss the most appropriate package for your needs.
Portable Satcom Terminals
Scotty Group are a solutions provider and manufacturer specialising in the beyond line-of-sight audio, video and data for communications and surveillance purposes. Scotty equipment can be deployed in the field, on vehicles, ships and in the air. Applications include tele-medicine, tele-engineering, command and control and surveillance among many others.

Scotty blue box

SCP brochure

A3 BlueBox brochure
GPS
GPS antennas are available for both the L1 and L2 bands. Cobham's type 20-41 series antennas also feature integrated low noise antenna electronics. Signals in the two GPS bands are amplified (M, P and CA code compatible) while rejecting out of band signals. These antennas can be used in GPS rebroadcast systems to rebroadcast the GPS signal into the interiors of aircraft and land vehicles. For example, parachutists can acquire the GPS signal prior to leaving the aircraft.
Anti-jam GPS systems based on Controlled Reception Pattern Antenna (CRPA) technology have been demonstrated on US and UK helicopters. The system also overcomes the mitigation issues due to rotor modulation.
Aircraft Solutions
Airborne Inmarsat SATCOM allows users to remain connected wherever they may be. Cobham can provide airborne environments which support voice and data communications using the Inmarsat satellite network. These solutions are suitable for Commercial, Business Jet and Military operators and are available in 1, 2 and 4 Channel configurations. By creating a hot-spot on an aircraft, wi-fi enabled smart phones and tablet devices can be used on board.
The live video streaming system from SCOTTY is available in aircraft fit configurations. This proven system allows live video to be streamed directly from an aircraft to, for example, a control centre. Applications include first response and disaster recovery, surveillance, situation awareness, search and rescue, and news broadcasts among many others. High definition stills can be piggy-backed over the video signal without interrupting the video itself.
Natural Resources
The sustainable development of Australia's wealth of natural resources is essential to our economy. Maser's solutions fit two areas; exploration and mining.
Exploration solutions use rugged, reliable equipment from our defence range of equipment. Defence grade equipment can handle the tough environment encountered in the resources sector and still give reliable performance.
Mine solutions include hybrid power equipment which can significantly reduce the cost of fuel for generators, and reduce the amount of fuel to be tanked in. Tough VoIP phones and PoE equipment bring all the advantages of IP telephony equipment to industrial environments.
Communications
Bittium's Tough VoIP Field Phone and Desktop Phone are SIP phones which support IP telecommunication with or without a SIP server. Through the Field Phone's SHDSL connectivity feature, the IP network can be extended over long distances using twisted pair cabling (e.g. WD-1). The Field Phone supports Ethernet transport over single and dual SHDSL channels. SHDSL interfaces also support enhanced bit rates of G.SHDSL. bis, giving data rates up to 5.69 Mbps for one pair connection.
The difference between the Field Phone and Desktop Phone is that the Desktop Phone does not incorporate SHDSL (field wire) interfaces.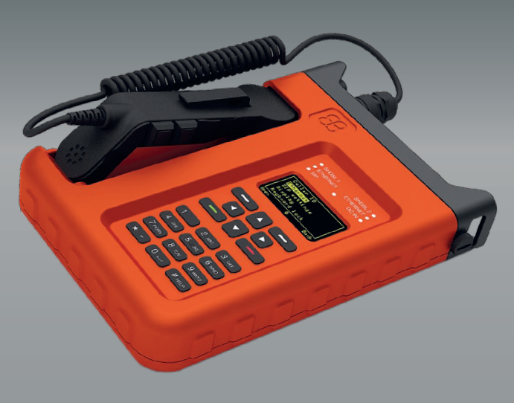 Security
Site safety and security is an important consideration. Maser Defence offers solutions ranging from complete systems down to specific system elements.
The combination of Plextek's Blighter B202 Mk 2 portable electronic scanning ground surveillance radar and Liteye's Aquila PTZ (pan, tilt, zoom) thermal imaging surveillance system provides a truly portable, battery powered surveillance solution that delivers a fortress-like ring of security over an area of many hundreds of square kilometres..
The Aquila range of uncooled thermal imagers from Liteye Systems builds on the strong reputation of Liteye's tactical products. Extremely rugged, low power, lightweight, compact solutions with great image quality. The Aquila RUGG 320 is an ultra RUGGED, low power "discrete" short range thermal imager, utilizing a 17μm VOx uncooled 320 x 240 microbolometer, resistant to solar damage.The housing is constructed of machined Aluminium parts, giving great protection against the harshest conditions. It can be deployed into the smallest, hard to get to places and yet is unobtrusive and almost hidden.
RFID Solutions
Maser's partners are established leaders in the provision of RFID solutions. Applications include manufacturing, resources, transport and logistics, retail and healthcare. Our innovative solutions include hardware, software and integrated, bespoke solutions.
Kathrein-RFID is the leading manufacturer of professional identification solutions in the field of UHF technology. Building on many years of expertise in high frequency technology, Kathrein-RFID creates innovative, high capacity system components for professional use. For example, Kathrein's innovative © KRAI antennas increase reading rates by 33% compared to simple circular antennas.
Kathrein-RFID works closely with system integrators and resellers such as noFilis. OEM specific solutions can be delivered as complete or branch solutions.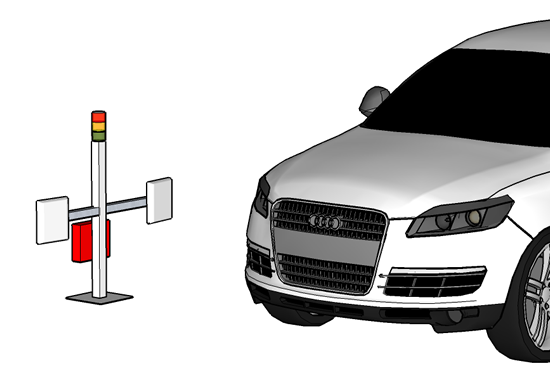 Industrial
RFID is particularly suitable for use in industrial automation to control and optimize manufacturing processes. One of the most important demands of RFID systems is to ensure that only a certain transponder is identified. Kathrein-RFID's © KRAI technology allows the reader software control to match the detecting antenna's physical characteristics to the application's specific environment, blocking reflections and ensuring optimum performance.
Solutions include: Warehousing and Supply Chain Automation, Object tracking at warehouse and dealers, Container Management, Real-Time Locating System (RTLS) and Object Tracking, Content verification
Natural Resources
Timely and error-free delivery of products through a complex, high value supply chain have become a key success factor in the oil and gas industry. The AutoID system and RFID technologies help to provide the automated end-to-end visibility needed to streamline every day tracking of all materials, equipment and personnel.
Solutions include: Warehousing and Supply Chain Automation, Pipeline Inspection/Maintenance, RTLS and Object/Asset Tracking, Equipment Maintenance /Asset Management, Personnel Tracking/Safety
Automatic Vehicle Identification (AVI)
RFID UHF is particularly well suited to the identification of vehicles as its large range of up to 18 meters allows a multitude of possible applications. Kathrein's ARU4 read/write device provides an efficient and cost-effective solution for integrating RFID technology into safety and access systems. Thanks to intelligent antenna polarization switch-over, substantially better read results can also be achieved for metallized windshields.
Solutions include: Parking management, Vehicle access controls, Tolls
Logistics
noFilis has been involved in RFID evaluation and RFID selection projects and have evaluated both passive and active RFID. The specific needs of a user will determine the most appropriate technology – passive and/or active RFID. Kathrein offers products and solutions specifically designed for efficient delivery of RFID systems. The large number of transponders already in use demands very high-performance evaluation electronics, capable of recording as many as several hundred transponders quickly and reliably.
Solutions include: Patented False Positive Read Filtering, Direction detection without sensors, Leading Device Management for huge decentralized RFID installations, Innovative hardware solutions for RFID roll-cage-tracking, Warehouse logistics and Procurement
Retail
A continuous and transparent value-added chain in combination with the RFID-UHF-based retail security system EAS in the shop allows a considerable reduction of stock and optimizes the logistics process over great distances and across different countries. Kathrein RFID is the only manufacturer to offer a complete product range for these applications.
Solutions include: Warehousing and Supply Chain Automation, Electronic Article Surveillance (EAS), Automated Inventory taking, Electronic Point Of Sale (POS), Backstore, Frontstore article tracking, Logistics

Kathrein New Products 2015 RFID

Kathrein 2015 RFID Catalogue

Traced Identification Flyer

Best Product LogiMAT 2015
RFID Journal Links
RFID Improves Efficiency and Transparency at Rehau's Bumper Factory (German auto parts manufacturer)
The German auto parts manufacturer is tracking its work-in-progress at eight plants worldwide, ensuring the automotive bumpers it produces are accurately made to order.
By Claire Swedberg

Improved Efficiency at Rehau's Bumper Factory
Porsche Uses RFID to Track Prototype Testing, Improve Security (component tracking)
The car manufacturer is tracking which components are installed in its prototype vehicles, and is monitoring the cars' locations to reduce their chances of being seen by unauthorized parties.
By Claire Swedberg

Porsche using RFID
Audi Launches RFID Deployment for Tracking Assembled Vehicles Worldwide (distribution)
The carmaker has already installed the system at its Hungarian facility, enabling management to view where each car is in the finishing, storage and shipping processes, and reducing labor for drivers who locate and transport the vehicles.
By Claire Swedberg

Audi Launches RFID for tracking Vehicles Worldwide
"In the automotive environment, highly flexible RFID solutions are required"
Interview With Nofilis

Nofilis interview on automotive environment
Sydney Head Office
a: 9/15B Rodborough Rd
Frenchs Forest NSW 2086