Defence
Mission essential tools for critical applications…
Today's battlefield environment is constantly changing and today's security forces must be able to respond to an increasing variety of threats. Maser Defence has teamed with some of the foremost defence suppliers in the world and is able to offer innovative solutions to a wide variety of threats. Maser Defence's suppliers meet the needs of traditional defence tasks, such as network centric warfare, and cater to specialist requirements including covert surveillance, CIED and enhancing RF capability.
Solutions and Applications
Battlespace Communications
Lives depend on reliable and efficient communications. The use of IEDs, and the measures needed to protect personnel from these devices, adds just one layer of complexity to an already complex in-theatre communications environment. Co-site location of transceivers and the resulting radio performance degradations are another.
Maser Defence's partners deliver reliable, innovative and proven solutions to NATO and coalition forces. Comms through Comms and Comms through Jam are just two of the areas where working solutions are in use.
Maser Defence's solutions include antenna systems (HF, VHF, UHF, GPS, DF, CIED and UHF Satcom), LNAs and filters, masts, and self-healing IP Mesh and soldier personal radios.
Satellite Communication Solutions
When deploying into an area without any useable infrastructure, setting up reliable communication links to the outside world is one of the highest priorities. Traditionally this required heavy equipment to be transported by vehicle or airlift and had to be set to work by highly skilled satellite operators. Maser Defence offers highly portable SatCom terminals (which include BGAN and VSAT) that can be carried into theatre and quickly set-up and operating in a matter of minutes.
High performance filters and LNA's can be used to maximise system performance whether installed as fixed or temporary solutions on almost any platform. Complete satcom solutions are available for land, air and sea applications.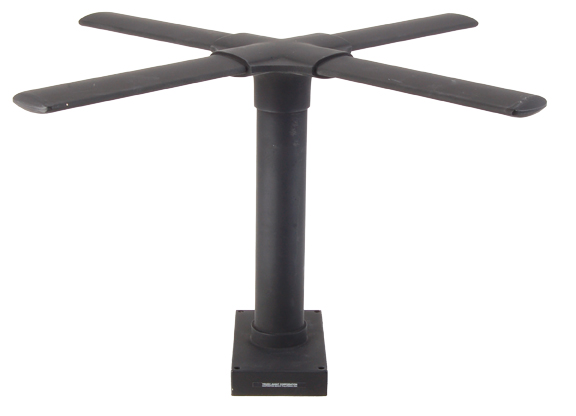 CIED / Electronic Warfare Solutions
Vehicle mounted jammers protect personnel from IEDs but have a serious impact on communications. Maser Defence's partner Cobham has proven solutions for comms through jam and comms through comms.
Anti-jam GPS enables airborne GPS systems to remain in contact with GPS satellites and ensure accurate positioning information is available.
Live streaming video via satellite, or any available infrastructure, allows cameras on remotely controlled vehicles to relay live information in hazardous environments and removes the need for personnel to be involved until a situation is understood. This might involve the deactivation or remote detonation of IEDs, or evaluating the situation in CBNRE hazard environments.
Soldier System Solutions
Soldier personal radios, night vision goggles, and personal OLED Micro displays form the core of Maser's soldier systems solutions. As with all hardware that has to be carried into battle, weight and power requirements are a significant issue. Maser Defence offers best of breed battle proven equipment that is significantly lighter and with lower power requirements than many current in-service solutions.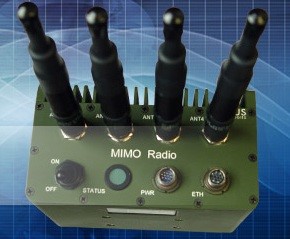 Radios
BODY WORN DUAL BAND MIMO RADIO
The ability to share information among various assets within a mission scenario can mean the difference between success and failure. With today's spectrum limitations, this is becoming increasingly difficult to achieve in cases where high rate data is being passed among more than a few users. Using revolutionary MIMO technology, Silvus Technologies has been able to overcome this challenge.
SC3822 is the smallest MIMO enabled radio specifically designed for mesh networking in harsh environments. It measures a mere 115 x 90 x 26mm in size and delivers connectivity where traditional single antenna radios fail. This radio utilizes the advanced MN-MIMO waveform to enable true self-adaptive ad-hoc mesh networking without any user involvement.
The SC3822 automatically self-adapts to deliver data rates as high as 80Mbps UDP across a single link and boasts a unique band flexible RF section providing dual band capability across a wide range of frequencies. A lower band is provided within the range 400 MHz to 2.7 GHz, and an upper band falls between 4 and 6 GHz.
Each transceiver enables bidirectional networking to simplify logistics. As an Ethernet bridge, the SC3822 can be interfaced with countless third party applications, and a multitude of configurations are accessible via web pages within the radio.
The radio comes equipped with the powerful StreamScape™ network management tool that allows for real-time management and control of all radio parameters in the network such as TX power, frequency, channel bandwidth, and link adaptation. The radio is also available in pcb form for integration into other package designs.
Silvus demonstrated its multi-domain mesh during the USSOCOM TNT exercises at MUTC by passing high fidelity video among several underground, surface and air assets. The exercise brought together seven nodes into a single multi-domain mesh network.
Night Vision Systems
Through our partnership with Summit Night Vision Group, Maser Defence can provide high military grade image intensified night vision goggles, monocular, thermal weapon sights and clip on night vision devices.
Our battle proven night fighting capabilities include popular NVG Binocular SNVG-7, SNVG-15 and SNVG-BNVS.
Summit Night Vision provides image intensifier (I2) night vision tubes of various performance levels, spare parts, full repair service and complete I2 night vision systems including goggles, monoculars and weapon sights.
Summit Night Vision Group's Binocular Night Vision System
The SNVG-BNVS uses a rugged housing design and is extremely lightweight for a two-tube night vision binocular. It can be submerged to depths up to 66 feet. The BNVS operates on one 3V lithium battery and includes a built in IR Illuminator for increased image clarity in low light situations. It comes standard with a dove-tail type mount interface. An ANVIS-type ball-mount option is also available depending upon your preference.
Summit also offers thermal imaging cores and systems for specialised applications.

SNVG-7 Specs

SNVG-15 Specs

SNVG-BNVS Specs
Summit also offers thermal imaging cores and systems for specialised applications.
Personal Displays
Liteye offers a full line of Military HMD that can be customized to your specific situation. These advanced displays are utilised in such areas as battlefield, command, augmented repair/maintenance, aviation, telemedicine and UAV control. Liteye's HMD allows the end-user to view data from sources such as GPS, computers, thermal imagers, cameras and PDA's in the most remote and harshest environments.
The LE 700A/750A is a high performance rugged solution for situational awareness applications. Available in full colour SVGA or monochrome video this lightweight versa- tile product provides a low distortion and colour corrected display for portable computing and remote viewing
The LE 720A is a high performance rugged OLED microdisplay solution for situational awareness applications. Available in full colour SVGA/VGA or monochrome video this lightweight versatile easy to use product provides a display computing and remote viewing in any mobile situation.

LE720A Data Sheet
The LIMA creates a unique interface for Liteye's 600 family of products. The unit interlocks around the 600 and offers user mouse control for handheld applications or Pan and Tilt operations. Together the units allow for remote viewing when a standard monitor is not available or practical. It also allows for private covert viewing use.
The LE 450 family is a high performance semi rugged solution. Available in full colour SVGA or monochrome video this lightweight versatile product provides a display for portable computing and remote viewing.
The LE 600 family is a high performance rugged solution for situational awareness applications. Available in full colour SVGA or monochrome video this lightweight versa‐ tile product provides a display for portable computing and remote viewing. The 600-5xx series is a mil spec ITAR product. This products has been fielded and proven in many theatres of operation around the world.

LE600 Data Sheet

HMD-MMTI Flyer
Intelligence, Surveillance, Reconnaissance
Intelligence, Surveillance and Reconnaissance requirements can take many different forms. System components from Cobham, Liteye and Alaris include covert, body-worn antennas and thermal cameras, to vehicle covert communications, monitoring and DF antennas. Discrete personal displays with no light leakage and covert thermal camera systems, are particularly suited to surveillance applications.
Mesh radios provide a flexible infrastructure backbone and mast systems ensure effective LOS location can be easily achieved. Satellite based systems from SCOTTY support long range airborne monitoring, whether using manned or unmanned vehicles.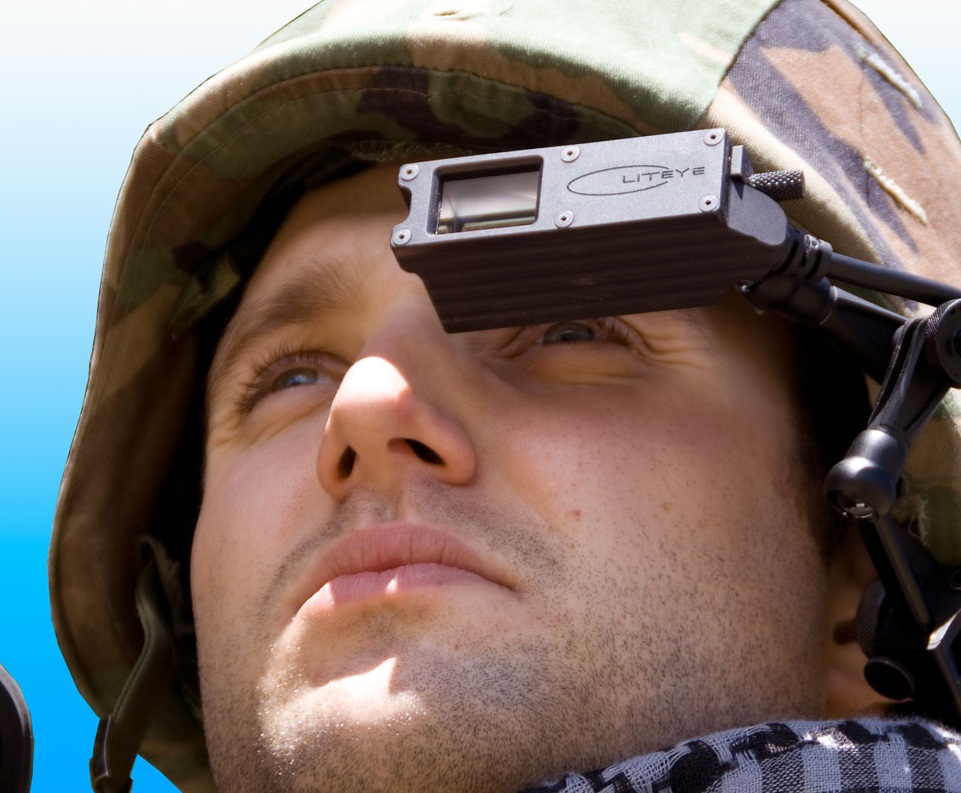 Maritime Solutions
Maser Defence offers a range of solutions for Maritime applications, for vessels of all sizes. Our solutions range from components such as tactical antennas and low noise amplifiers, through to full systems, including remote medicine and tele-engineering.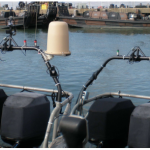 Power Solutions
It is easy to take the ready availability of power for granted, but in situations where power infrastructure does not exist or is no longer available, it becomes a major issue. Maser Defence offers a range of tough, highly portable and proven power systems that can be quickly set up to support essential services.
These systems use solar, wind and hybrid technologies to offer a range of solutions. They can be tailored to suit specific needs and can be used with existing infrastructure such as generators, significantly reducing fuel consumptions and costs.
Power
Solar Stik™ provides a range of portable power solutions ranging from fixed and trailer mounted solar panel configurations, small roll out solar panels that can be carried in a pouch, and solutions for recreational vehicles.
Both 12 and 24V systems are catered for, with power ratings from 60W to several KW. Solar Stik™ systems focus on providing usable power when needed.

Solar Stik Brochure 2012-05-03

Solar Stik White Paper – Tailored Hybrid Power System
Solar Stik™ innovations include:
The WASP™ provides the lightest and fastest battery recharging for applications where form-factor is mission-critical. The WASP™ is compatible with Bren-Tronics BB-2590, BB-590, BB-390 batteries and Ultralife UBBL02 (UBI-2590) and UBBL10 (UBI-2590 SMBus) batteries.
The ApECOR X-90 charging head used on the WASP: It combines maximum power point tracking (MPPT) charging with an unparalleled 96% efficiency, minimizing charge durations, and can be scaled when conditions warrant.

WASP Brochure 2014
X-90 is a multi-chemistry battery charger that fits directly onto a variety of supported batteries. The charger features advanced digital control, automatic battery-type detection, MPPT, and extra features such as a fixed DC input mode and a fixed DC output mode. Charge times can be 80% faster than equivalents.
Unique to the industry, the primary design feature of the Solar Stik™ system is a dual-axis manual tracking mechanism that enhances power production by optimizing direct sunlight and cool operating temperatures. Turnkey systems require no specialised knowledge and are typically set up by one or two people in 10 minutes.
Tailored Hybrid Power Systems integrate with traditional generator power systems, signficantly reducing fuel consumption and costs.
Based in Florida their customers include the US Departments of the Army, Navy, Marines, Air Force, and Homeland Security, Department of State, and some of the biggest names in the defence industry.
Maser Defence is pleased to include Australian made Fusion batteries with our Solar Stik™ systems.

Flexi Panel Brochure 2011-11-01
Solar StikTM demonstrated their new LiFePO4 3KW hybrid system at the US Marine Corps Experimental Forward Operating Base demonstration in May 2013.
Sydney Office
Our Australian Sydney office is located in Frenchs Forest on Sydney's Northern Beaches. To contact the office please use our contact form or phone number as listed below.
Sydney: +61 2 9452 6062 | Fax : +61 2 9452 6340
Address: Unit 9, 15B Rodborough Road, PO Box 6298, Frenchs Forest, DC NSW 2086 Australia
Email: defence@maser.com.au