See More. Do More
Network traffic insights and actions for a better user experience and profitability
Any organisation running a large IT network is contantly trying to keep up with the data tsunami as users demand more and more data, faster.
Maser NetworkiQ's range of Network Traffic and Performance solutions provides valuable insights into network traffic and storage infrastructure. Customers are then empowered to intelligently manage data to achieve real efficiency gains and to improve user experience.
Sandvine - Active Network Intelligence
Sandvine make networks more efficient, enable service differentiation, rationalize disparate data sources, and increase profit margins.


"The granular network data that Sandvine provides us with, is essential for helping us run our numerous networks and our business as a whole," said Bert Pelgrims, Director Connectivity & In Home, Telenet. "Sandvine helps us monitor service quality proactively, and take immediate action to improve our service."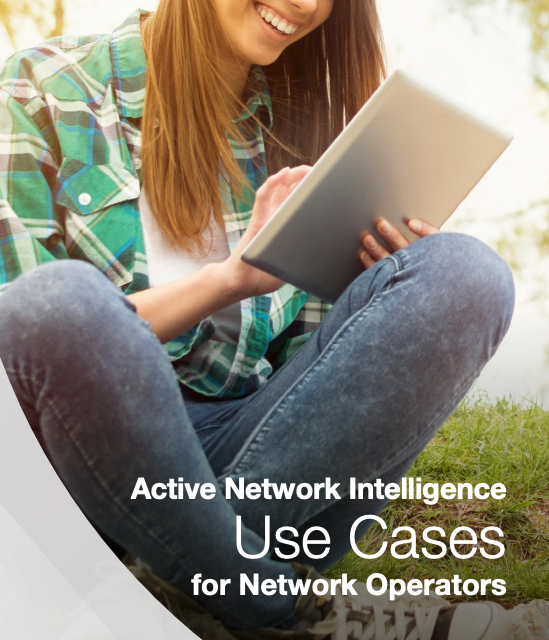 Active Network Intelligence
The internet is changing on a daily basis and network operators are struggling to keep up with changes on three critical fronts: 
Maintaining accurate visibility of what actual traffic is on their network
Encryption renders most existing data collection methods ineffective. As the internet continues to go dark, a new approach is needed to maintain a high-level of network intelligence, but also to ensure accurate charging and sustained profitability for highly valuable services, especially zero-rating.
Understanding contextual performance between subscribers, their devices, and the services they consume
Running a profitable network requires a deep understanding of how critical services, such as video, gaming, and social sharing, are performing. However, most operators lack the context and the associated key performance indicators needed to truly determine quality of experience (QoE).
 Scaling to meet performance and volumetric requirements
As video shifts to HD and 4K streaming, and cloud gaming begins to gain traction, bandwidth usage will explode from existing users with little to no additional ARPU. Meeting this challenge on the data plane requires a hyperscale software solution optimized to run on COTS hardware, whether bare metal, virtual, or cloud.
Why Choose Sandvine?
Sandvine's comprehensive suite of DPI-based network intelligence solutions and pre-packaged, outcome-based use cases ensure operators can achieve differentiation and maximize ROI for CAPEX and OPEX. Sandvine is deployed in 100+ countries, serving over 2.5 billion subscribers by over 500 of the largest and most innovative network operators in the world.
These operators choose Sandvine on a daily basis for the following reasons:
Global Internet Authority 
The leading authority on the continuously evolving internet phenomena dominating global networks
Phenomena-Based Solutions 
Combines unparalleled application visibility with contextual awareness to deliver complete and comprehensive solutions in key internet phenomena areas: Video, Gaming, Social Sharing, and IOT
Best Network Data for Intelligence-Based Decisions 
Real-time, high-definition granularity with the industry's most accurate classification of: what, who, and how network traffic is being consumed
Visualized Value/Single Pane of Glass 
The Active Network Intelligence (ANI)  Portal is the visualization of the breadth and depth of Sandvine's contextual data, including a set of unique QoE scoring metrics on network traffic
Proven Leadership for Inline Actions 
Trusted for over 20 years in large scale telco networks as the 'internal engine' for intelligent policy for traffic control and mitigation
Analytics-Driven Automation 
Automation-based use cases drive decisions and actions in a closed-loop cycle, and deliver operational savings and improved network efficiency to solve current and future network problems
SevOne - Network Performance Monitoring
The only network and infrastructure monitoring platform, engineered for Insight with Speed at Scale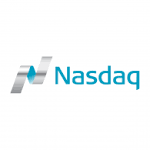 "In our business, it's imperative that we understand application traffic and prevent performance issues before they impact critical network services," said Lou Modano, Senior Vice President, Global Infrastructure Services, of the NASDAQ OMX Group. "As we evaluated vendors in this space, we found SevOne had a new way to approach the collection of performance data and prediction of potential service degradation."
Real-Time Performance Monitoring for Transition to Next Generation Networks
SevOne provides the only network and infrastructure monitoring platform, engineered for Insight with Speed at Scale. SevOne offers real-time performance monitoring for organizations to ease the transition between physical and virtual networking – the next generation of networking.
SevOne has the ability to collect and analyze any time series data to meet the needs of the world's largest networks and data centers. SevOne transforms heterogeneous raw data into actionable, real-time insights to meet the agility, reliability and business efficiency needs of large enterprises, CSPs and MSPs.
SevOne offers a set of pre-defined solutions for the transition to next generation networks, powered by the SevOne Data Platform. Each solution offers built-in knowledge, KPIs and troubleshooting dashboards to help your organization monitor and prepare for your latest IT initiatives and projects.
SDN Monitoring – Everything
SDN Monitoring – Cisco ACI
Accedian - Network & Application Monitoring
Delivering granular, customer experience-centric performance data through combined active & passive network & application performance


Thanks to our partnership with Accedian, we feel confident in our ability to deliver the highest possible quality of experience (QoE) at all locations we serve, which is translated into transformative opportunities for our customers. We view Accedian as a key partner in this strategic project.

Enrique Blanco Telefónica Global CTO
Skylight is a virtualized performance assurance platform, delivering end-to-end network, application and service performance visibility—right from the user edge to the core network and cloud.
Accedian is the leader in performance analytics and end user experience solutions, dedicated to providing our customers with the ability to assure their digital infrastructure, while helping them to unlock the full productivity of their users.
Accedian is committed to empowering our customers with the ability to see far and wide across their IT and network infrastructure and a microscopic ability to dive deep and understand the experience of every user, helping them to delight their own customers each and every time.
Skylight proactively ensures networks and cloud applications meet increasingly stringent performance requirements, optimize network capacity and meet demanding customer expectations on quality of experience.
Skylight leverages its high-quality performance data, analytics and machine learning to identify, predict and prevent customer-impacting issues.
Skylight Performance Assurance Platform
User Experience at the Edge
Skylight's Metadata Drives Complete Visibility
Accedian + Splunk – Advanced Threat Detection
Maser NetworkiQ
Manage your data network more intelligently for better visibility, optimisation, security, profitability and user experience
Maser are delighted to announce that we have extended our Zero-Trust Security portfolio by adding Okta, Inc. for Identity Management Okta is the leading independent provider of identity for the enterprise. The Okta Identity Cloud enables organisations to both secure...
read more
Sydney Head Office
a: 9/15 Rodborough Rd
Frenchs Forest NSW 2086