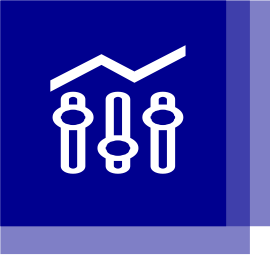 Network Traffic & Performance
Understand and manage your network traffic more intelligently to provide a better user experience and increased profitability. Key partners include Sandvine (recently merged with Procera), SevOne and Accedian. More
Secure Data Centric Solutions
Reinvent network data storage with secondary data storage and software defined storage solutions to increase efficiency by up to 400%, reduce total costs of ownership by 80% or more, and to make storage faster. Key partners include Cohesity, Centrify, Splunk and Pure Storage. More

Centrify's Zero Trust Security model assumes that users inside a network are no more trustworthy than those outside the network. Centrify verifies every user, validates their devices, and limits access and privilege. Centrify also utilizes machine learning to discover risky user behavior and apply conditional access — without impacting user experience.

Pure Storage is changing the way storage is sold and maintained, delivering a dramatically better customer experience at a lower overall cost. Pure Storage is focused on making storage so fast and so economical that organizations can do things with their data and applications that would never have been possible with their existing storage.
MASER PROFESSIONAL SERVICES
Maser ensures that our customers receive the maximum return on their investment in our solutions by providing an extensive range of professional services including pre/post sales support, training, consulting, finance, project management, installation and commissioning, logistics and managed services.
In recent years Maser NetworkiQ has successfully delivered IT and telecommunications projects to a wide range of Australian customer including major mobile networks, some of our largest ISPs and many universities and enterprise customers. Our key engineers are factory trained and our project managers are PRINCE2 certified.
Maser are delighted to announce that we have extended our Zero-Trust Security portfolio by adding Okta, Inc. for Identity Management Okta is the leading independent provider of identity for the enterprise. The Okta Identity Cloud enables organisations to both secure...
read more
Sydney Head Office
a: 9/15 Rodborough Rd
Frenchs Forest NSW 2086