Maser NetworkiQ has partnered with several new leading security vendors to provide what we believe to be one of the most diverse and innovative range of data and network protection solutions for our customers.
Our customers are now finding AlienVault and Centrify invaluable in helping to protect their data, networks and most importantly, users.
AlienVault SIEM - Unified Security for Threat Detection & Incident Response
Real-Time Threat Intelligence is a Game Changer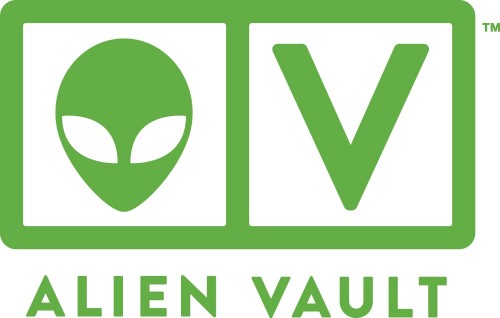 AlienVault is the leading provider of Unified Security Management™ and crowd-sourced threat intelligence that is required to detect and act on today's advanced threats. AlienVault unifies all of your essential security tools in one location and combines them with real-time threat intelligence.
AlienVault's products are designed and priced to ensure that mid-market organizations can effectively defend themselves against today's advanced threats. By building the best open source security tools into one Unified Security Management platform, and then powering the platform with up-to-the-minute threat intelligence from AlienVault Labs and our Open Threat Exchange™ – the world's largest crowd-sourced collaborative threat exchange – AlienVault provides its more than 19,000 users and 4,000 commercial customers with a unified, simple and affordable solution for threat detection and compliance management.
AlienVault products are updated every 30 minutes with the latest research from AlienVault Labs. Our Labs team analyzes millions of pieces of data to stay on top of the latest attacks, vulnerabilities and exploits. With up-to-the-minute guidance on emerging threats and context-specific remediation advice, we help you accelerate and simplify threat detection and remediation.
Unified Security Management™
---
AlienVault® Unified Security Management™ (USM™) is a comprehensive approach to security monitoring, delivered in a unified platform. The USM platform includes five essential security capabilities that provide resource-constrained organizations with all the security essentials needed for effective threat detection, incident response, and compliance, in a single pane of glass.
Designed to monitor cloud, hybrid cloud and on-premises environments, AlienVault USM significantly reduces complexity and deployment time so that you can go from installation to first insight in minutes – talk about fast threat detection!
5 Essential Security Capabilities in a Single Console
The Unified Security Management approach eliminates the complexity and costs of integrating and maintaining multiple point solutions. By combining five essential security capabilities, organizations can spend more time responding to threats rather than dealing with the headaches and hassles of deploying and integrating multiple products.
Get visibility into the assets and user activity in your cloud and on-premises environments.
Vulnerability Assessment
Scan your cloud and on-premises environments to detect assets, assess vulnerabilities, and deliver remediation guidance.
Inspect traffic between devices and protect critical assets and systems in your cloud and on-premises environments.
Identify suspicious behavior and potentially compromised systems.
Correlate and analyze security event data from across your cloud and on-premises environments.
Click on the Links for Datasheets on the USM Anywhere (Cloud) or USM Appliance solutions
Centrify - Indentity & Access Management Solutions
Stop Breaches By Securing Every User's Access Through The Power Of Identity Services

Centrify Identity Management
The Breach Stops Here!
Centrify redefines security from a legacy static perimeter-based approach to protecting millions of scattered connections in a boundaryless hybrid enterprise. As the only industry recognized leader in both Privileged Identity Management and Identity-as-a-Service, Centrify provides a single platform to secure every user's access to apps and infrastructure in today's boundary less hybrid enterprise through the power of identity services.
The Centrify Identity Platform® and Service protects against the leading point of attack used in data breaches ― compromised credentials — by securing an enterprise's internal and external users as well as its privileged accounts. Centrify delivers stronger security, continuous compliance and enhanced user productivity through single sign-on, multi-factor authentication, mobile and Mac management, privileged access security and session monitoring.
Centrify Identity Platform & Service
---
Identity is the New Perimeter
#1 point of attack is compromised credentials:
At the core of the vast majority of cyber threats is the malicious exploitation (or unintended misuse) of user, system or application credentials. According to cyber security experts Verizon and Mandiant, over half — and trending toward 100% — of recent data breaches were due to compromised credentials. The Centrify Identity Platform protects against compromised credentials by securing an enterprise's internal users, external users and privileged accounts.
Attackers target both end and privileged users:
Privileged user credentials are the holy grail of cyber attacks. But protecting privileged accounts only solves half the problem. Attackers are increasing their focus on compromising end user credentials in order to leverage corporate access to move laterally into sensitive servers or elevate into privileged accounts. Centrify secures both end users and privileged accounts to stop threats at multiple points in the cyber attack chain.
Traditional perimeter-based security is not enough
Today's enterprises are rapidly adopting cloud and hybrid infrastructure, new styles of working, and new ways of connecting remotely. Traditional network perimeters secure only the ingress and egress points of the company managed network. Antivirus, next-gen firewalls and VPN aren't enough to thwart attacks on the modern enterprise. Modern enterprises need to define a new perimeter based on identity that secures company resources that are located anywhere; including users, devices, apps, data and infrastructure.
Security requires context-based policies:
Unfortunately compromised credentials are the new normal, requiring enterprises to mitigate the risk they represent. Complex and unique passwords are a start but multi-factor authentication and adaptive access are required to detect and stop suspicious login attempts. Additionally, granular privilege management is needed to reduce the impact of compromised credentials. The Centrify Identity Platform allows you to define and enforce context-based policies based on the user's role, location, device security posture, work schedule and risk profile to mitigate the risk of compromised credentials.
Click on the following links for further information on Centrify's Identity Management Platform & Identity Management Service
Maser NetworkiQ
Manage your data network more intelligently for better visibility, optimisation, security, profitability and user experience
Maser are delighted to announce that we have extended our Zero-Trust Security portfolio by adding Okta, Inc. for Identity Management Okta is the leading independent provider of identity for the enterprise. The Okta Identity Cloud enables organisations to both secure...
read more
Sydney Head Office
a: 9/15 Rodborough Rd
Frenchs Forest NSW 2086