See More. Do More
Network traffic insights and actions for a better user experience and profitability
Any organisation running a large IT network is contantly trying to keep up with the data tsunami as users demand more and more data, faster.
Maser NetworkiQ's range of Network Traffic and Performance solutions provides valuable insights into network traffic and storage infrastructure. Customers are then empowered to intelligently manage data to achieve real efficiency gains and to improve user experience.
Sandvine - Active Network Intelligence
Leverage the power of analytics to drive automation and real-time policy decisions


"The granular network data that Sandvine provides us with, is essential for helping us run our numerous networks and our business as a whole," said Bert Pelgrims, Director Connectivity & In Home, Telenet. "Sandvine helps us monitor service quality proactively, and take immediate action to improve our service."
By leveraging Sandvine's machine learning analytics and closed-loop automation, operators can identify and adapt network behavior in real-time. With Sandvine, organizations have the power of an automated platform from a single vendor that delivers a deeper understanding of their network data to drive faster, and more informed decision-making.
Sandvine's Foundation – Data visibility and accuracy are our core building blocks for value delivery.
Sandvine's Active Network Intelligence – Powers mission critical systems.
Sandvine's Philosophy – Operate to an aspirational goal of delivering "0%" unknown traffic by providing frequent signature updates and machine learning approaches to dealing with encrypted traffic.
Sandvine's Value – Provide the broadest solution area breadth and use case depth with DPI based middleware to help our customers maximize their OPEX savings opportunity within their infrastructure investments.
A SINGLE PLATFORM DELIVERING A PORTFOLIO OF SOLUTIONS
Analytics – Take the guesswork out of managing your network, with actionable network intelligence.
Network Optimization – Contain costs, preserve quality of experience, and improve efficiency, with intelligent network optimization.
Network Security – Protect your network and its users from online threats.
Regulatory Compliance – Keep up with changing network operator regulations, quickly and cost-effectively.
Revenue Assurance – Get paid fairly for the data and services you deliver.
Revenue Generation – Grow revenue by rapidly deploying innovative digital services your customers want.
SevOne - Network Performance Monitoring
The only network and infrastructure monitoring platform, engineered for Insight with Speed at Scale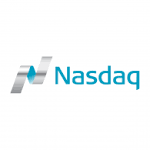 "In our business, it's imperative that we understand application traffic and prevent performance issues before they impact critical network services," said Lou Modano, Senior Vice President, Global Infrastructure Services, of the NASDAQ OMX Group. "As we evaluated vendors in this space, we found SevOne had a new way to approach the collection of performance data and prediction of potential service degradation."
Real-Time Performance Monitoring for Transition to Next Generation Networks
SevOne provides the only network and infrastructure monitoring platform, engineered for Insight with Speed at Scale. SevOne offers real-time performance monitoring for organizations to ease the transition between physical and virtual networking – the next generation of networking.
SevOne has the ability to collect and analyze any time series data to meet the needs of the world's largest networks and data centers. SevOne transforms heterogeneous raw data into actionable, real-time insights to meet the agility, reliability and business efficiency needs of large enterprises, CSPs and MSPs.
SevOne offers a set of pre-defined solutions for the transition to next generation networks, powered by the SevOne Data Platform. Each solution offers built-in knowledge, KPIs and troubleshooting dashboards to help your organization monitor and prepare for your latest IT initiatives and projects.
SDN Monitoring – Everything
SDN Monitoring – Cisco ACI
Accedian - Network & Application Monitoring
Delivering granular, customer experience-centric performance data through combined active & passive network & application performance


Thanks to our partnership with Accedian, we feel confident in our ability to deliver the highest possible quality of experience (QoE) at all locations we serve, which is translated into transformative opportunities for our customers. We view Accedian as a key partner in this strategic project.

Enrique Blanco Telefónica Global CTO
Skylight is a virtualized performance assurance platform, delivering end-to-end network, application and service performance visibility—right from the user edge to the core network and cloud.
Accedian is the leader in performance analytics and end user experience solutions, dedicated to providing our customers with the ability to assure their digital infrastructure, while helping them to unlock the full productivity of their users.
Accedian is committed to empowering our customers with the ability to see far and wide across their IT and network infrastructure and a microscopic ability to dive deep and understand the experience of every user, helping them to delight their own customers each and every time.
Skylight proactively ensures networks and cloud applications meet increasingly stringent performance requirements, optimize network capacity and meet demanding customer expectations on quality of experience.
Skylight leverages its high-quality performance data, analytics and machine learning to identify, predict and prevent customer-impacting issues.
Skylight Performance Assurance Platform
User Experience at the Edge
Skylight's Metadata Drives Complete Visibility
Accedian + Splunk – Advanced Threat Detection
Maser NetworkiQ
Manage your data network more intelligently for better visibility, optimisation, security, profitability and user experience
This month Maser Network iQ manager Kevin Redmond presented at the PITA Strategy Forum in Fiji. Referencing the Sandvine Global Internet Phenomena report, Kevin spoke on "How Applications are consuming the Internet Bandwidth".  Kevin highlighted some of the key trends...
read more