Maser is now offering the only survey and benchmarking solution on the market capable of measuring LTE-A 3CA performances on all Australian specific band combinations using Nemo and the Samsung Galaxy S7.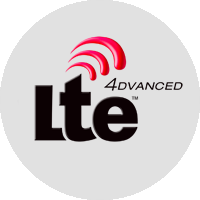 Maser's global partner Anite have announced that the new versions of Nemo Outdoor, Nemo Invex II, Nemo Handy, and Nemo Walker Air now support 3 Carrier Aggregation (CA) and Category 9 and 11 devices. Kai Ojala, CTO at Anite's Network Testing business says; "Supporting 3 Carrier Aggregation Cat 9 and 11 proves Anite's commitment to continuous product development supporting the latest wireless broadband technologies. Another industry first for Anite and our Nemo product line. The Carrier Aggregation with 3 carrier components will enable operators to reach maximum theoretical speeds of up to 600 Mbps with Cat 11 devices. For end-users this means faster access to the internet, smoother content streaming, and improved mobile services. For operators this means higher and more flexible capacity.
Nemo Outdoor is a laptop-based drive test solution for wireless network testing supporting all major network technologies and over 300 terminals and scanning receivers from a range of vendors.
Nemo Invex II is a mobile benchmarking, measurement, and optimization system combining powerful intuitive software and scalable hardware designed to create a superior benchmarking solution for wireless broadband networks.
Nemo Walker Air is a portable tool for indoor benchmarking and multi-technology measurements. It is an Android-based indoor benchmarking system that enables performing extensive synchronized measurements. It comprises of a master tablet and up to six test terminals connected via Bluetooth.
Nemo Handy is the world's most widely used handheld air interface test tool providing customers with the best real-time measurement visualization on the handheld market.
For more information please contact us at [email protected]