Maser NetworkiQ Security Update #1
Maser NetworkiQ has partnered with several new leading security vendors to provide what we believe to be one of the most diverse and innovative range of data and network protection solutions for our customers.
In this security update we are highlighting solutions from 5 vendors – aizoOn, AlienVault, Centrify, F-Secure and NetSweeper – that customers are finding invaluable in helping them to protect their data and networks.
aizoOn Aramis - A Different Approach to Malware Protection
Bonding Artificial and Human Intelligence to Defeat Malware
AizoOn Aramis® is an analysis tool bonding artificial intelligence to human intelligence: it allows analysts to track weak attack signals.  Thanks to advanced machine learning skills and advanced cyber analytics Aramis® can monitor your network efficiently and let you access specific information when needed. With automatic analysis of weak signals, behavioural studies and result correlation through several intelligence sources, Aramis® is able to track and point to anomalies within your systems with cognitive graphs.
Advanced Malware Protection
---
In a world where threats are evolving at an unprecedented pace, it is crucial to have a comprehensive view of your networks and systems:
Aramis allows you to monitor your network accurately, promptly and smoothly no matter the complexity of your organisation.
Aramis uses a specially designed Machine Learning Engine and Deterministic Rules to enable organisations to identify unknown threats inside their perimeter by fostering human analysis through pre-attentive dashboards.
KNOW, PROTECT, EMPOWER. DON'T LEARN MALWARE: Detection process does not require vendor-specific or malware knowledge. The key factor is the knowledge of your environment, trends and behaviour.
REACT SOONER: Aramis proprietary logic is designed to reduce the "dwell time" passing from the infection to the identification and eradication of malware to hours instead of days or weeks.
RECOGNISE, NOT JUST IDENTIFY Aramis does not rely on signature triggering; it highlights the presence of malicious behaviour, enabling the analyst to immediately identify and classify threats by collating the data presented in the pre-attentive dashboard.
For more information Aizoon ARAMIS_Shortform Brochure
AlienVault SIEM - Unified Security for Threat Detection & Incident Response
Real-Time Threat Intelligence is a Game Changer
AlienVault is the leading provider of Unified Security Management™ and crowd-sourced threat intelligence that is required to detect and act on today's advanced threats. AlienVault unifies all of your essential security tools in one location and combines them with real-time threat intelligence.
AlienVault's products are designed and priced to ensure that mid-market organizations can effectively defend themselves against today's advanced threats. By building the best open source security tools into one Unified Security Management platform, and then powering the platform with up-to-the-minute threat intelligence from AlienVault Labs and our Open Threat Exchange™ – the world's largest crowd-sourced collaborative threat exchange – AlienVault provides its more than 19,000 users and 4,000 commercial customers with a unified, simple and affordable solution for threat detection and compliance management.
AlienVault products are updated every 30 minutes with the latest research from AlienVault Labs. Our Labs team analyzes millions of pieces of data to stay on top of the latest attacks, vulnerabilities and exploits. With up-to-the-minute guidance on emerging threats and context-specific remediation advice, we help you accelerate and simplify threat detection and remediation.
Unified Security Management™
---
AlienVault® Unified Security Management™ (USM™) is a comprehensive approach to security monitoring, delivered in a unified platform. The USM platform includes five essential security capabilities that provide resource-constrained organizations with all the security essentials needed for effective threat detection, incident response, and compliance, in a single pane of glass.
Designed to monitor cloud, hybrid cloud and on-premises environments, AlienVault USM significantly reduces complexity and deployment time so that you can go from installation to first insight in minutes – talk about fast threat detection!
5 Essential Security Capabilities in a Single Console
The Unified Security Management approach eliminates the complexity and costs of integrating and maintaining multiple point solutions. By combining five essential security capabilities, organizations can spend more time responding to threats rather than dealing with the headaches and hassles of deploying and integrating multiple products.
Get visibility into the assets and user activity in your cloud and on-premises environments.
Vulnerability Assessment
Scan your cloud and on-premises environments to detect assets, assess vulnerabilities, and deliver remediation guidance.
Inspect traffic between devices and protect critical assets and systems in your cloud and on-premises environments.
Identify suspicious behavior and potentially compromised systems.
Correlate and analyze security event data from across your cloud and on-premises environments.
Click on the Links for Datasheets on the USM Anywhere (Cloud) or USM Appliance solutions
Centrify - Indentity & Access Management Solutions
Stop Breaches By Securing Every User's Access Through The Power Of Identity Services

Centrify Identity Management
The Breach Stops Here!
Centrify redefines security from a legacy static perimeter-based approach to protecting millions of scattered connections in a boundaryless hybrid enterprise. As the only industry recognized leader in both Privileged Identity Management and Identity-as-a-Service, Centrify provides a single platform to secure every user's access to apps and infrastructure in today's boundary less hybrid enterprise through the power of identity services.
The Centrify Identity Platform® and Service protects against the leading point of attack used in data breaches ― compromised credentials — by securing an enterprise's internal and external users as well as its privileged accounts. Centrify delivers stronger security, continuous compliance and enhanced user productivity through single sign-on, multi-factor authentication, mobile and Mac management, privileged access security and session monitoring.
Centrify Identity Platform & Service
---
Identity is the New Perimeter
#1 point of attack is compromised credentials:
At the core of the vast majority of cyber threats is the malicious exploitation (or unintended misuse) of user, system or application credentials. According to cyber security experts Verizon and Mandiant, over half — and trending toward 100% — of recent data breaches were due to compromised credentials. The Centrify Identity Platform protects against compromised credentials by securing an enterprise's internal users, external users and privileged accounts.
Attackers target both end and privileged users:
Privileged user credentials are the holy grail of cyber attacks. But protecting privileged accounts only solves half the problem. Attackers are increasing their focus on compromising end user credentials in order to leverage corporate access to move laterally into sensitive servers or elevate into privileged accounts. Centrify secures both end users and privileged accounts to stop threats at multiple points in the cyber attack chain.
Traditional perimeter-based security is not enough
Today's enterprises are rapidly adopting cloud and hybrid infrastructure, new styles of working, and new ways of connecting remotely. Traditional network perimeters secure only the ingress and egress points of the company managed network. Antivirus, next-gen firewalls and VPN aren't enough to thwart attacks on the modern enterprise. Modern enterprises need to define a new perimeter based on identity that secures company resources that are located anywhere; including users, devices, apps, data and infrastructure.
Security requires context-based policies:
Unfortunately compromised credentials are the new normal, requiring enterprises to mitigate the risk they represent. Complex and unique passwords are a start but multi-factor authentication and adaptive access are required to detect and stop suspicious login attempts. Additionally, granular privilege management is needed to reduce the impact of compromised credentials. The Centrify Identity Platform allows you to define and enforce context-based policies based on the user's role, location, device security posture, work schedule and risk profile to mitigate the risk of compromised credentials.
Click on the following links for further information on Centrify's Identity Management Platform & Identity Management Service
F-Secure - Endpoint Protection & Security
Make your online life protected and untracked
Today's enterprise business security needs to be consistent, agile and everywhere. It's a far cry from the '90s mentality of slapping anti-virus on a computer and calling it a day. Attackers combine people, process and technology to get past your defenses. You need the same thing. It's expensive and time consuming – and incredibly challenging to get it right.
But don't worry. F-Secure has got your back. F-Secure provide you with the right combination of people, process and technology – to fend off even the most committed attackers.
F-Secure Protection Service For Business is the only security solution on the market that combines an easy, cloud-based management portal with security for computers, mobiles and servers, along with integrated patch- and mobile device management.
Endpoint Protection Service for Business
---
Protection Service for Business is one of the world's leading multi-endpoint security solutions, designed to solve complex security needs as easily as possible. It is the only unified security solution that delivers centrally managed computer, mobile and server security, with integrated patch and mobile device management.
We are proven by independent security experts to provide superior*and more consistent protection than our competitors – thanks to our pioneering security technologies, like F-Secure Security Cloud. You don't need to invest in server hardware. Nor do you need to procure, set up or maintain multiple products to secure your business. This allows you to ensure complete endpoint security with fewer resources and without straining your security budget.
You build your business. We'll protect it.
Click to Download the F-Secure Protection Service for Business Datasheet
Netsweeper - Internet Content Filtering
Providing Peace Of Mind Against Inappropriate Material On The Internet
Netsweeper Internet Content Filtering
Netsweeper resides at the client's Internet gateway and leverages advanced artificial intelligence technology to scour the Internet for inappropriate material, in any language.
Web Filtering Software
Netsweeper internet filtering provides organizations with peace of mind, ensuring that they are protected from the legal liabilities associated with Internet usage in the enterprise. With basic filtering, employees can be restricted from viewing web content that could damage the organization's reputation, or subject it to costly lawsuits. Additionally, Netsweeper helps organizations regain lost productivity and stop Internet abuse.
Netsweeper
Netsweeper strives to create a safer society. Netsweeper develop and distribute classification and policy enforcement technologies, which can be distributed or centrally managed. Netsweeper is used worldwide by enterprises, educational providers, managed services providers, ISPs, and Carriers to identify, track, and filter illicit material, while addressing regulatory compliance.
Furthermore, Netsweeper has partnered with the likes of The Internet Watch Foundation, CyberTips, Phishtank, Stopbadware, and Interpol where they digest and publish list information for mutual benefit.
Netsweeper Product Information
---
Netsweeper provides Internet content filtering and web threat management solutions that protect Internet users from inappropriate and destructive web content, while enabling IT managers to protect networks from malicious attacks and their organizations from legal liability risks.
Adblock Carrier Networks
Netsweeper empowers Carriers, Broadband providers, and ISPs to provide an ad-free connectivity experience to their subscriber base. Consumers have a choice to defend themselves from Adware exploits surrounding their personal information, while enjoying a clean and faster surfing experience. The Netsweeper platform is carrier grade, industry proven, and leveraged in the largest networks in the world. It is a multi-tenant solution with central or distributed Ad-Policy management that scales like no other in the market today!
Internet Content Filtering
Best known for our real-time web content categorization engine and flexible web-based administration tools, Netsweeper puts Internet access control into the hands of IT managers. Blocking and filtering inappropriate content, viruses, malware, malicious code, and bandwidth consuming applications ensures users are safe and productive, while at the same time, the network remains secure.
Internet Parental Controls
Parental controls for mobile telecommunications network service providers is the application of software and service tools that are designed to help parents and guardians monitor their children's access to inappropriate websites and content while using laptops, tablets, mobile phones, and other smart devices. Parental controls also represent a valuable source of revenue and customer added value for Telcos, where Netsweeper is the software of choice.
Mobile And Remote Filtering
With mobile communication increasing, the use of laptops, netbooks, and smartphones is becoming ever more prevalent. Being web-enabled, these devices are prone to malicious attacks by web-borne threats. IT managers must be responsible for their roaming device inventory and conscious of web usage patterns of their users. Netsweeper's mobile device software enables the enforcement of Acceptable User Policies (AUPs) regardless of where devices access the Internet.
Student Mobile Protection
An extension of our solutions for protecting mobile devices. Netsweeper is uniquely suited to protect students using school owned laptops both on and off the primary network. Restricting access to inappropriate and explicit content as well as other sites of non-educational value ensures students are safe online.
SSL
How can you transmit private data online in a secure manner? Online security has become a major source of concern for many people, which is where the importance of SSL comes in. What is SSL? SSL stands for Secure Sockets Layer and it establishes a secure connection between a browser and a web server.
Web Application Management
In addition to categorizing and filtering web content, Netsweeper has been designed to identify and inspect Internet applications at the packet level. In doing so, IT administrators are enabled to mitigate the risk of data leakage and to control high-bandwidth usage.
URL Filtering Categorization
Why is URL filtering important? The Internet offers unlimited opportunities, but it also throws up a wide range of problems. Phishing sites have become an alarming concern for many website owners. Hackers steal confidential information using foul practices such as phishing and spear-phishing, making URL filtering ever so important.
Web Security
Embedded into Netsweeper's real-time content categorization engine is a complete suite of technologies designed to identify zero-hour and known web-borne threats such as viruses, malware, phishing scams, and other forms of malicious code at the gateway.
For further information – Netsweeper Overview Whitepaper
Other Maser Security Partners
A comprehensive range of security solutions
In addition to Maser's partners and solutions covered in this security update, we also partner with the following security focused companies.
To learn more about these partners and their solutions please CONTACT Maser or call Kevin Redmond on 0410 535 845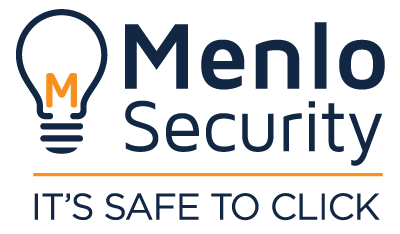 Maser's partner Cohesity, the market leader in hyperconverged secondary storage, have announced their further expansion into the Asia Pacific market with the appointment of Australia/New Zealand Managing Director Theo Hourmouzis and the selection of Arrow Enterprise...
read more
Contact Us
Please call Maser on 02 9452 6062, email telco@maser.com.au or enter your details on the right and let us know what Solutions, Applications or Partners you're interested in and we will send through more information ASAP.
Thank you for your interest in Maser.