Service Assurance
Helping network operators provide a better quality of experience to subscribers
Maser offer a wide range of service assurance tools that monitor and help mobile, Ethernet, optical and HFC (cable) operators optimise the edge of their network.
Our solutions enhance your network performance (QOS) and, most importantly, provide a broader picture of the customer experience (QOE). From standalone bench or lab test equipment, to portable handheld devices, we address applications  in the field, lab or service centre.
Anite is a leading supplier of test and measurement solutions to the international wireless market. Anite provides testing, measurement, optimisation and analytics systems based on its specialist sector knowledge and its proprietary software and hardware products.
Customers include major manufacturers of mobile devices, chipsets and network equipment, mobile network operators (including all 3 in Australia), regulatory authorities, and independent test houses.
ANITE NEMO 'Handy' - The World's Most Widely Used Handheld Drive Test Tool
---
For greater mobility, economy and ease in network performance measurement with a handheld drive test tool
The handheld drive test tool, Nemo Handy, is highly suitable for performing measurements both outdoors and in busy and crowded indoor spaces while being simultaneously used as a regular mobile phone. Nemo Handy provides you with the best real-time measurement visualization on the handheld market
In addition to a rich variety of real-time displays, all RF and signaling data is logged to a phone's internal storage or memory card. Log files are made available in Nemo File Format that allows easy post-processing with Nemo Outdoor playback, Nemo Analyze, or third-party post-processing tools.
ANITE NEMO 'Outdoor' - Powerful Drive Test Tool for Measuring & Monitoring Wireless Networks
---
Nemo Outdoor offers a broad range of testing options and support for all the newest technologies including 3 carrier aggregation, LTE Cat 12 devices, VoLTE/ ViLTE, VoWiFi/ViWiFi, 4x4 MIMO, and eMBMS testing.
Nemo Outdoor allows operators to test and verify the capacity of LTE-A wireless networks and it comes with an incomparable support for over 300 test terminals and scanning receivers. Nemo Outdoor is highly suitable for targeted network problems in all the established and emerging phases of the network life cycle. It can be expanded to cover extensive and powerful measurements from drive testing to benchmarking and QoS measurements. All of this on a single laptop-based software platform.
In addition to drive test and benchmarking measurements, the Nemo Outdoor platform is expandable to support voice and video quality measurements, including streaming video analysis with the PEVQ-S algorithm. Nemo Outdoor also offers tools for various troubleshooting and verification tasks, such as DAS anomaly analysis, real-time RF ingress and missing neighbor detection, pilot pollution analysis, and GSM interference analysis.
ANITE NEMO 'Analyze' - for professional post-processing of drive test data
Inbuilding Coverage Testing
Maser's In-building Coverage Solutions (IBC) collect wireless network data for planning, benchmarking, analyzing and improving in-building cells.
ANITE NEMO 'Walker Air' - For Indoor Benchmarking of Wireless Networks
---
Efficient indoor benchmarking and coverage measurement with Nemo Walker Air
ANITE NEMO 'IBC' - In-Building Coverage Meter
---
Anite's Nemo In-Building Coverage Meter (IBC Meter) enables operators' sales staff to easily verify the quality of wireless services while in the field, saving both time and money
Developed mainly for operators' corporate sales executives, the application enables fast 'test and check' to identify how well the network performs in premises, instantly verifying the quality of network services and automatically reporting data back to the operator's network optimization team.
Nemo In-Building Coverage Meter (IBC Meter) is a fast and easy to use Android application for instantly testing indoor coverage and performance. It is a custom-made tool for operators' corporate sales executives, needing to verify how well the network performs in premises. Once measurements are complete and a description of the different network layers is given, Nemo IBC Meter creates a report which can be forwarded to the team responsible for network performance. The data can also be further refined and visualized in Anite's Nemo Analyze post-processing tool or in any other post-processing tool supporting the Nemo file format.
ANITE NEMO 'Analyze' - For Professional Post-Processing of Drive Test Data
Consultix WTX Transmitters - One Transmitter for all Bands
Consultix provides a family of field proof test transmitters that are simply portable RF signal generators yet in a form that is battery-operated and heavy-duty.
The WTX CW test transmitter family is particularly designed for field applications such as Inbuilding site modeling (model calibration), DAS injection / testing, walk-testing as well as outdoor path model tuning- thanks to its broad range of optional power amplifiers.
The WTX Family of CW Transmitters (handheld signal generators) offers a precise RF test signal in a form ranging from WCDMA modulation to a multi-band and multi-port CW Carrier.
Supporting a broad frequency range from 300 to 3000 MHZ in a single unit, hence covering most of wireless bands of 2G (GSM), 3G (UMTS), 4G (LTE) as well as WIFI 2.4 GHz with a compact handheld device.
The keypad and LCD provide direct user control for maximum ease and handiness that enable efficient and convenient operation
Consultix WTX Family has the following attributes common in all models :
High Accuracy
Handhled & Lightweight
Battery operated
Ergonomic User Interface
Modular and common in its internal modules to save user investments, and enhance logistics cycle
S/W and H/W upgradeable
Family Models (note the table scrolls to the right to reveal more details on each product):
| Transmitter model | Frequency Range | NO. of RF ports | Maximum Output Power** | Modulations | Weight | User Interface |
| --- | --- | --- | --- | --- | --- | --- |
| WTX-05 | Band selection of 700, 850, 900, 1800, 1900, 2100, and 2600 MHz * | 1 | 20 dBm | CW and WCDMA | 700 gm | LCD & Keypad |
| WTX-35-A | 300 to 3000 MHz | 1 | 20 dBm | CW | 700 gm | LCD & Keypad |
| WTX-35-B | 400 to 2700 MHz | Up to 4 simultaneously | 15 dBm | CW | 700 gm | LCD & Keypad |
| WTX-35-C | 60 to 3000 MHz | 1 | 20 dBm | CW | 700 gm | LCD & Keypad |
| illuminator | 400 to 6000 MHz | 2 (one at a time) | 15 dBm (port 1 to 6 GHz) | CW, WCDMA, and LTE | 2 Kgm | Touch Screen |
| | | | 40 dBm (port 2 to 2.7 GHz) | (3GPP Standard) | | |
| Amplifier options | 0.5 to 3.7 GHz | 1 or 2 | 5 to 50 Watts | | 1.5 Kgm | From TX |
Click below to download datasheets:
Mobile Benchmarking & Customer Experience
RAMSEY - Excellence in RF Test Enclosures
---
Providing unprecedented visual and hands-on access to equipment in a tightly controlled RF-free test environment
Our patented portable benchtop RF Shielded Test Enclosure was a revolution in RF testing, providing unprecedented visual and hands-on access to equipment in a tightly controlled RF-free test environment. With tens of thousands of Ramsey Electronics® RF Shielded Test Enclosures now in service worldwide, our STE designs and technologies have become the industry standard for efficient and cost effective RF isolated device testing.
For further details on Ramsey's extensive range of RF enclosures please download the catalogue:
EMITE - MIMO Reverberation Chambers
---
Unique multicavity mode-stirred source-stirred MIMO Reverberation Chambers
EMITE designs, manufacturers and commercializes the fastest and most advanced mode-stirred source-stirred reverberation chambers (RC) in the market worldwide, providing fully-automated, fast, repeatable and accurate MIMO Passive, Active MIMO OTA and Traffic MIMO measurements for design, development, compliance and performance testing for all cellular and wireless technologies to date.E
MITE has found the perfect modular and upgradable Reverberation Chamber (RC) design for testing wireless and cellular devices Over-The-Air, from 2G SISO to 5G MIMO, always thinking about providing the best value-for-money for clients.
Reverberation Chambers have never been so smart. The E500 MIMO Analyzer multicavity mode-stirred source-stirred reverberation chamber can make single measurements, protocols or campaign tests for different frequency bands, different technologies and different channel models, in one batch test running overnight without human intervention. All test results at your desk when arriving at the office. Its unique Easy Attachment and Smart Attachment algorithms allow your dreams to come true; we measure while you rest. Finally.
The E500 MIMO Analyzer offers fully-automated fast and simple 2G to 5G SISO and MIMO OTA testing for all available wireless and cellular technologies to date.
The E500 MIMO Analyzer has been pre-selected by CTIA and 3GPP for TXD and MIMO OTA standardized testing and round robin campaigns.
The F200 MIMO Analyzer is a mode, platform and source stirred large M2M reverberation chamber that provides unique measurement capabilities for large form-factor devices under test (DUTs) like laptops, large TV sets, solar and trash compactors, fridges or washing and vending machines, among others. With up to 4 available channels and test volumes1  up to 4.5 m3, the F200 MIMO Analyzer is able to efficiently measure TRP, TIS and TPUT of large M2M/IoT/Wearable devices with extreme accuracy, unheard-off repeatability and with the shortest test times in the market using a single and intuitive Graphic User Interface. DUT plugged-in (100-240 V AC) testing is also available. A combination to a channel emulator (CE) is also possible for advanced MIMO OTA testing of large devices.
The PT100 Small Reverberation Chamber is a one-of-its-kind OTA test chamber. The patented PT100 chamber is a multi-cavity mode-stirred source-stirred reverberation chamber for WLAN 802.11abgnac (2.4 and 5 GHz bands), Bluetooth 802.15.1 1.0/2.0, wireless Internet of Things (W-IoT) and Production OTA Testing in non-signalling, providing unheard-of ultra-fast test times with very good accuracy and repeatability and the smallest footprint on the market, making it ideal for Production testing. Downlink and Uplink TCP/UDP TPUT can be tested for wireless stations (STAs) and Access Points (APs) in a variety of Operating Systems, with user-selectable technology, band, channel (including DFS ones), bandwidth, antennas, rates (MCS) and other parameters in an individual manner for each test on a batch, which can then be run overnight in an unsupervised manner.
Cellular Planning Solutions
RANPLAN 'iBuildNet' All In One Network Planning (HetNet)
For more information on RANPLAN's iBuildNet solution please
contact Maser
CELPLAN - Celplanner Network Design, Optimisation and Maintenance Tool
TRIMBLE - Timing Solutions for Telecommunications Systems
---
Providing the pulse for the world's largest networking companies
Trimble time and frequency products use the capabilities and accuracy of a GPS satellite synchronized clock to deliver pulse-per-second and frequency reference signals for many industries. From wireless infrastructure and base station timing, to laboratory reference and event time stamping... we have timing modules, boards and standard products to satisfy your needs. Trimble's unsurpassed record of reliability over many years of service positions us as value leaders in the industry.
Trimble time and frequency products use the capabilities and accuracy of a GPS satellite synchronized clock to deliver pulse-per-second and frequency reference signals for many industries. From wireless infrastructure and base station timing, to laboratory reference and event time stamping... we have timing modules, boards and standard products to satisfy your needs. Trimble's unsurpassed record of reliability over many years of service positions us as value leaders in the industry.
Thunderbolt® NTP Time Server TS100
The Trimble Thunderbolt® NTP TS100 Time Server is designed for demanding applications that require high accuracy NTP time stamping. The Thunderbolt NTP TS100 supports multiple constellations GNSS, which enables tracking of GPS, GLONASS, and Beidou satellites enhancing redundancy and satellite availability. The Thunderbolt NTP TS100 Time Server is certified NEBS standards for reliability.
NTP v4 Time Server
Supports 2.5K NTP tps
Multi-Constellation
(GPS, GLONASS, Beidou and Galileo-ready)
15ns time accuracy (GPS locked)
Holdover of ±1.5us over 4hours
(constant temperature and when locked to GPS for 7 days)
IPv4 and IPv6 Support
NEBS Compliant
Trimble Thunderbolt TS100 NTP Time Server Datasheet
Thunderbolt® PTP Grandmaster Clock
The Trimble Thunderbolt® PTP Grandmaster Clock GM100 is the first Grandmaster of its kind designed for LTE Advanced and small cell deployments. The Thunderbolt Grandmaster Clock supports PTP (IEEE 1588).
EEE 1588 PTP Grandmaster Clock
Outputs: PTP, NTP, SyncE and PPS
Multi GNSS capability for improved reliability and redundancy.
Extended Temperature range (-40°C to +85°C)
Timing pulse synchronized to within 15 nanoseconds (one sigma) of GNSS/UTC
OPWill - Synchronisation Analysis
---
Designed for Conducting Clock Synchronisation of PTN or Packet Ethernet
OTM2800 Synchronisation Analyser is specially designed for conducting clock synchronisation of PTN or Packet Ethernet. It is developed in accordance with IEEE1588v2, SyncE, 1PPS+ToD, Ethernet, and E1 such standards, provides a complete clock, frequency, and time synchronisation test solution for operators. This module is compatible with OTP6200v2 (OPWILL Intelligent Network Test Platform).
Supports 1588v2 testing, 1PPS+ToD testing, SyncE testing,1PPS/PP2S testing up to 1000M
Supports 10M to1000M rate packet Ethernet test functions, such as OAM, MPLS-TP, RFC2544, Y.1564 and so on;
Supports E1/T1 Testing
OPWILL - 100G Test System
---
 100G Ethernet, OTN & CPF
OTM2620 100G Test Module is designed for satisfying the current increasing demand for testing the Core Network and MAN 100GE and OTU4 for high speed network performance and stability. This module is compatible with OTP6200v2 (OPWILL Intelligent Network Test Platform).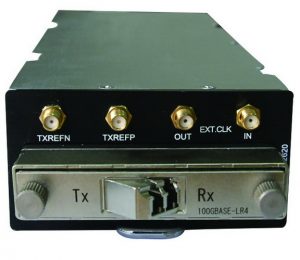 Highlights
CFP interface for 100GE and OTU4 Applications
CFP2 and CFP4 interface support with CFP-to-CFP2 and CFP-to-CFP4 adapters
External clock interface
200ppm clock offset generation
Eye diagram reference clock output
Soft LED indicators
Applications
OTN Core Network, MAN development, installation, and maintenance;
Carrier Ethernet infrastructure manufacture, installation, and maintenance;
Mobile Front haul and Backhaul Network installation, and test;
BERT, RFC2544, and SLA verification;
100G data stream generation and analysis.
Key Features
100GE Ethernet Testing:
Optical 100Gbps Ethernet testing
Optical Lane BERT and CAUI-4/XLAUI Lane BERT
PCS Layer Testing with Skew generation and monitoring
Multi-stream testing up to 512 independent streams
IEE802.3ah, ITU-T Y.1731 and ITU-T G.8113.1 OAM support
Q in Q, MPLS, MPLS-TP support
MAC and IP flooding
RFC2544 and Y.1564 SLA testing
Service Disruption Measurements
IPv4 and IPv6 traffic generations
BERT , Loopback and Throughput testing at Layer1 to Layer 4
Smart Loopback mode for Layer 2 and Layer 3
100G packet capture with OPWILL Capture Software decode
Error Injection and Alarm Generation
100G OTN Testing:
OTN testing for OTU4
Complete multi-stage Mapping/Multiplexing
Ethernet over OTN
Service Disruption Measurements
Overhead monitoring and byte decoding
Error Injection and Alarm Generation
Terminate and Through test modes
Per-lane optical power and frequency measurements
External clock reference interface
Eye diagram reference interface 
CFP Testing:
Optical Lane BERT
PCS lager testing with skew generation and monitoring
Transmit and receive optical power measurement
Module status display
EFFIGIS - Cable Network Leakage and Ingress Monitoring Solution
---
Mobile and Modular Monitoring for Cable Distribution Networks
CPAT FLEX is a leakage and ingress monitoring solution based on an open-platform, modular and scalable design.  With it, operators can retain the quality of their networks, while enhancing efficiency of maintenance operations.
Each module is independent, so you can develop your own monitoring system based on your requirements. Effigis is already working on creating new modules that will meet the needs of tomorrow's networks, since technology is constantly changing.
Portable Digital Leakage Detector/Signal Generator
The DRV3/DSG1 Lite package ensures total quality in-house installations by tracking potential cable shielding integrity issues.
Leakage Detection Solution
CPAT FLEX has different modules for leakage detection: the brand-new DRV3 for detecting leakages in all-digital networks, and then DRV2 and DRV1.
Ingress Detection Solution
The CPAT ingress detection solution is comprised of three components and a mobile application: ITX1, ITX2, IRX1 and CPAT's mobile application (Real-time Ingress Monitor). The solution also includes an antenna for maximum mobility.
Mobile Control Module
ARD4 is the control centre of the CPAT FLEX system. It manages GPS positioning in real time, as well as the recording of event and wireless communications.
Web Application (v.4)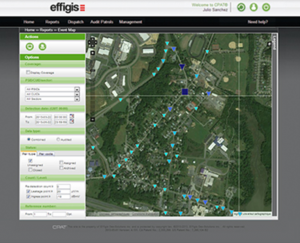 With its powerful Web application, CPAT FLEX enables broadband network operators to effectively manage their leakage and ingress control programs and monitor operations remotely and in real time.
ELECTROLINE - HFC Modems and WiFi Access Points
---
Innovative HFC Cable Solutions
Electroline Equipment Inc. is a leading international provider of broadband solutions including DOCSIS and Euro-DOCSIS based status monitoring transponders and temperature hardened cable modems, optical transmission products, addressable tap systems, return path ingress management technology, drop amplifiers, and passive CATV devices. Integrated DOCSIS 3.0 cable modem with a full spectrum analyzer.
WiFi Over DOCSIS Solutions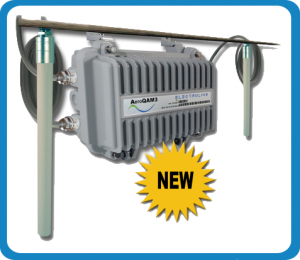 Integrated cable modem with full spectrum analyzer
Dual PAD (Upstream & Downstream) system
Cable Modem Watchdog and remote power recycling function (reduce truck rolls)
Adjustable Downstream slope (Cable Simulator)
Major Features of the AQ5000 Series:
Concurrent dual-band 2.4 & 5 GHz
HFC cable plant powered 35 to 120 VAC
Front end with US and DS diplexer power control with field upgradable PADs
802.11ac 3x3:3 MIMO supporting up to 1300 Mbps data rate
Standalone or centrally managed by AQ5000 Series Controllers
Integrated standards-based security
Up to 16 ESSIDs per radio with 802.1Q VLAN
Captive portal and Guest provisioning*1
Rogue AP detection & Load balancing*1
Fast Layer 2/Layer 3 roaming*1
Proven technology with millions of DOCSIS® and EuroDOCSIS® integrated circuits deployed.
DOCSIS® 3.0 and Euro-DOCSIS 3.0 Compliant
Eight (8) bonded downstream channels with data rates in excess of 340 Mbps
Four (4) bonded upstream channels with data rates in excess of 120 Mbps
Embedded Web Server for all status indications and spectrum analyzer
Various Powering options
Surge Protection
Operating Temperature Range -40°C to +60°C (-40°F to 140°F)
Electroline Outoddor Wifi Access Point Datasheet
OWL530
♦ Most Versatile

♦ 802.11n
♦ Dual Band
♦ Up to 300 Mbps data rate
♦ Multiple Operation Modes
 Electroline OWL530 Outdoor WiFi Access Point Datasheet
OWL630
♦ Diverse Applications

♦ 802.11ac
♦ Dual Radio
♦ Up to 1.3 Gbps data rate
♦ Wireless Link BondingElectroline OWL630 WiFi Access Point Datasheet
Power & Battery Backup Solutions
POWERTEC - Battery & Backup Power Solutions
---
Innovative Customised Back-UP Power Solutions for Communications
Solutions for the PSI's market entry and penetration focuses on key strategies to provide innovative, custom solutions increasing the functionality of current competitive solutions. PSI continues to keep a finger on the heartbeat of the Communications Market to ensure a better solution for today's customer and future proofing solutions for tomorrow's customer.
Our industry leading advancements in our competitive field include:
Highest rated surge protection FTTx power supply and UPS systems in the market (2x that of the closest competitor)
World's smallest Communications UPS
World's only All-in-One FTTx Enclosure to house ONT, UPS and Fiber Management all under a combined weight of 5lbs
World's first to launch local ONT reset capabilities
World's smallest FTTx power supply with built in battery charging protocol for outdoor ONTs
World's only UPS with 10-15 year ship to replace lithium pack
Custom OEM switching power supplies to meet any power rating 5V-48V, AC or DC, and connector type.
MASER - Network Services
---

Maser Network Services
Maser provides Mobile Network implementation and test services. We are specialise in Macro and In-Building Solution Design, Installation, Commissioning, Integration and Troubleshooting of Active (Fibre Optic) and Passive DAS (Distributed Antenna Solutions).
Our experience include Mobile Coverage Testing and Report Preparation, Fibre Installation, BTS Commissioning, and PIM testing/rectification services. We have been long term network assurance partners with Telstra, Optus, VHA, VicTrack on UHF, 2G, GSM-R, 3G and LTE technologies.
Maser and our range of world leading RF partners have extensive experience throughout Australia and overseas within the telecommunications industry. "Our promise is to deliver Industry standard solutions and services within an agreed timeframe and on budget to our customers".
Our Services:
RF Coverage Testing
RF Planning ,Design and Implementation (Macro,& Rail Tunnel)
Project Management
Site Management
Resource Placement
Maintenance
Active DAS Commissioning and System integration services
MASER - One-Stop Procurement Service
---

Maser Procurement Services
Maser can provide a cost and resource effective 'one-stop-shop' type service to customers looking for a single supplier to provide their RF network components. Maser provide this service using their own stable of world leading suppliers and will source from other vendors as needed to simplify the procurement process.
MASER - Supply and Commercial Agreements
---

Maser Commercial
Maser has extensive capabilities and experience in negotiating supply agreements. Maser is an active supplier to, and importantly have supply agreements in place with, the many telecommunications service providers in Australia including Telstra, SingTel Optus, Vodafone, Vocus/M2 and TPG.  We also have agreements in place with many of the major network build contractors involved with rolling out and maintaining RF sites across Australia.
MASER - Logistics
---

Maser Logistics
Maser has extensive logistics capabilities and experience that is required to fulfill major network roll-out requirements in a timely manner. We use a pool of freight forwarders to keep freight costs down, have our own warehouses for storing network equipment and spares, and are experienced at delivering large items (e.g. base station antennas) around Australia.
Maser partners with the following market leading vendors to provide outstanding service assurance solutions to our customers:
Anite Nemo / Keysight

Anite Nemo (now part of Keysight Technologies) provides the market leading range of wireless test solutions (including drive testing) to ensure a quality end user experience.
ASTELLIA

Astellia is a leading provider of network and subscriber intelligence enabling mobile operators to drive service quality, maximize operational efficiency, reduce churn and develop revenues.
Its vendor-independent real-time monitoring and troubleshooting solution optimizes networks end-to-end, from radio to core. Astellia's unique blend of products and services provides automated optimization, actionable geolocation insights and big-data analytics to Network Operations, Service Operation Center, Customer Care and Marketing teams.
Celplan
CelPlan creates new opportunities for mobile operators, vendors and partners to boost performance, reduce costs, and retain customers by providing innovative, RF planning & optimization software solutions and high, value-added consultancy & engineering services.
Consultix

Consultix's range of drive test receivers and transmitters are engineered to deliver a field-proof, user-friendly, small size, modular, and easy-to-maintain products covering every user's field requirements and preferred setup.
ELECTROLINE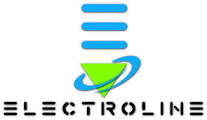 Having emerged as a true leading manufacturer of integrated CATV service solutions, Electroline currently offers six families of products which include the e-Optic line of products, broadband addressable tap systems, return path noise management tools , drop amplifiers, DOCSIS based network status monitoring transponders and MPEG probes, and passive CATV devices.
EMITE
Thanks to years of investment, patenting and investigation, EMITE has found the perfect modular and upgradable Reverberation Chamber (RC) design for testing wireless and cellular devices Over-The-Air, from 2G SISO to 5G MIMO, always thinking about providing the best value-for-money for our clients.
RANPLAN

Ranplan understand radio planning inside and out, and have developed iBuildNet to provide an integrated RF planning solution, which allows indoor and outdoor networks to be designed and deployed in coordination and at the lowest cost.
Nexus / Systemics

Systemics (purchased Nexus Telecom) near real-time analytical software allows telecommunication service degradations and network malfunctions to be quickly detected and appropriately resolved. Nexus' roaming test solution allows mobile networks to regular test between their network and foreign partner networks to detect issues that impact customers.
OPWILL

Opwill offers test and monitoring systems and services for telecommunications service providers, cable operators, and network equipment manufacturers. Our robust portfolio of feature-rich, easy-to-use products (including synchronisation testers) enable service providers to deliver premium voice, video, data and next-generation digital multimedia services quickly, reliably, and cost-effectively.
POWERTEC
PowerTec offer  a full range of battery power solutions including standby, backup, FTTx and Lithium.
QOSMOTEC

Qosmotec supply mobile network operators and service providers with test automation systems for all current wireless technologies, including modern standards like HSPA+ and LTE. Qosmotec provide solutions for call-generation, load-tests, international-roaming, and handover tests offer an efficient, cost and time saving testing process.
RAMSEY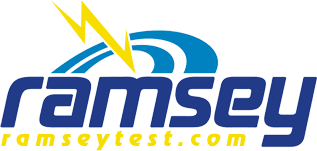 Ramsey's patented portable benchtop RF Shielded Test Enclosure are a revolution in RF testing, providing unprecedented visual and hands-on access to equipment in a tightly controlled RF-free test environment.
SANJOLE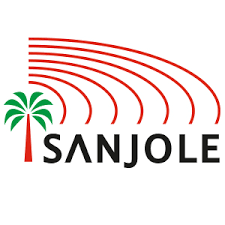 Sanjole is a leader in LTE and WiMAX testing with expertise in innovative wireless technology. Sanjole provides problem solving capabilities from inside the wireless network through over the air analysis tools that provide visibility into events spanning multiple layers.
Sanjole has been involved from the very beginning of WiMAX as a test vendor in the first plugfests for both fixed and wireless devices. Our work with the WiMAX Forum and 3GPP combined with extensive experience in interoperability trials gives Sanjole deep insight into the complex technical issues specific to the LTE and WiMAX community.
TRIMBLE

Trimble time and frequency products use the capabilities and accuracy of a GPS satellite synchronized clock to deliver pulse-per-second and frequency reference signals for many industries. From wireless infrastructure and base station timing, to laboratory reference and event time stamping… we have timing modules, boards and standard products to satisfy your needs.
WITBE

Witbe offers an award winning approach to ensure the Quality of Experience actually being delivered to the End-Users of any interactive service (telephony, video, Web), on any device (PC, smartphone, STB), and over any type of network (fixed, mobile, OTT). Leading innovations in the QoE industry, Witbe boasts over 300 clients worldwide.
Vodafone, Ericsson and EMITE have carried out the first massive MIMO OTA realistic laboratory test for 5G Stand Alone (SA) on the n78 band, an "important milestone" for fulfilling most requirements for future 5G applications on a network. The demonstration, conducted...
read more
Contact Us
Please call Maser on 02 9452 6062, email telco@maser.com.au or enter your details on the right and let us know what Solutions, Applications or Partners you're interested in and we will send through more information ASAP.
Thank you for your interest in Maser.