About Maser Telecommunications
The Maser Technology Group (part of the multinational Maser Group) partners with leading international vendors to provide innovative telecommunications solutions and services to the Australian, New Zealand and Pacific Island markets. Maser works with our clients consultatively to understand their real requirements and business drivers, which are then matched with the capabilities of our partner's solutions.
Maser ensures that our customers receive the maximum return on their investment in our solutions by providing an extensive range of professional services including pre/post sales support, training, consulting, finance, project management, installation and commissioning, logistics and managed services.
Our solutions, services and commitment to customer satisfaction has allowed Maser to build up an impressive customer base including all major mobile operators, all of the major ISPs and half of Australia's universities.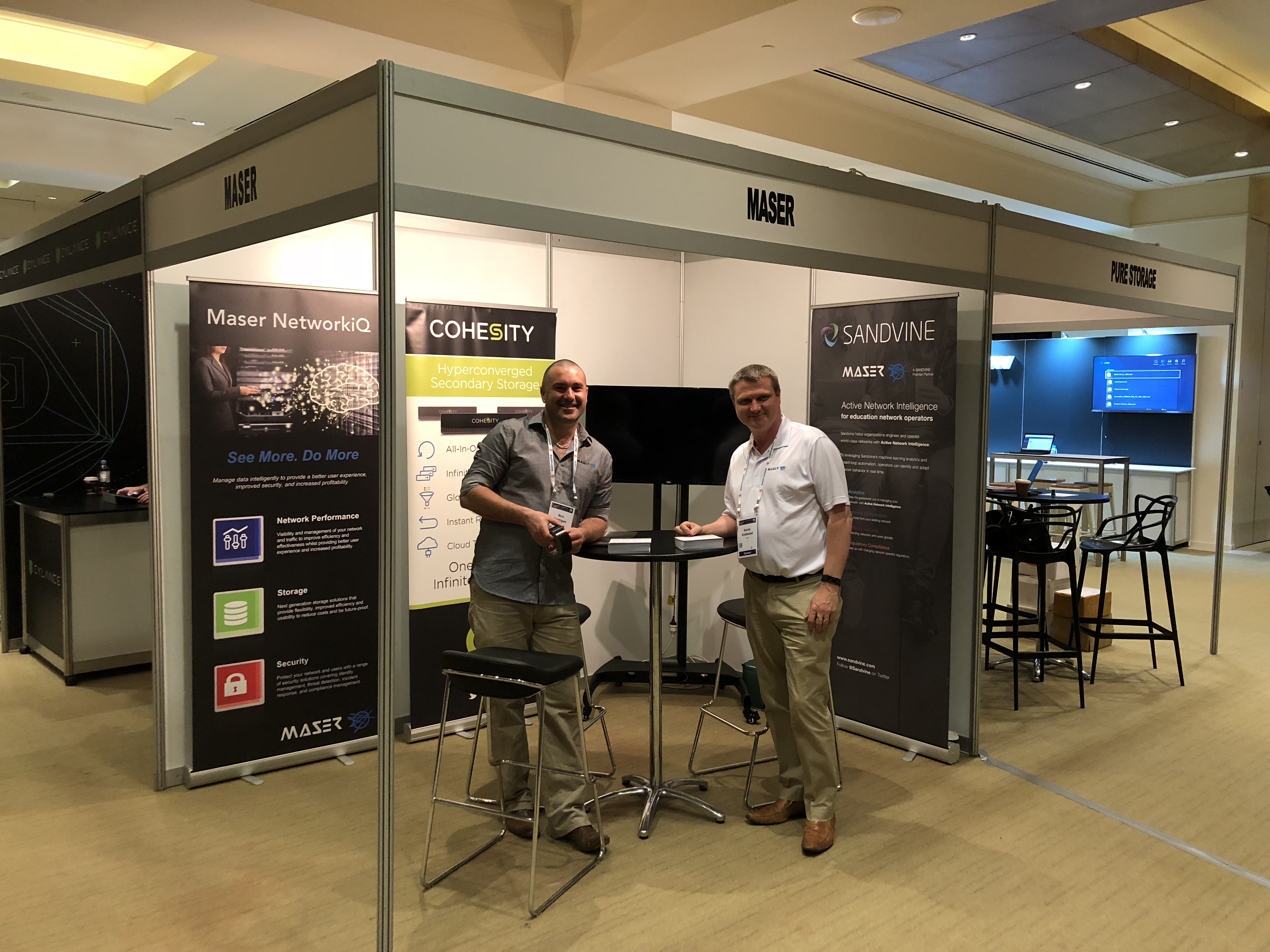 Maser's Network iQ team are currently in Cairns attending the Questnet 2018 Conference which runs from the 26th-28th Sept. Questnet is the leading forum for technology professions in Higher Education to hear from the most engaging thought leaders, the best vendors and...
read more
Contact Us
Please call Maser on 02 9452 6062, email telco@maser.com.au or enter your details on the right and let us know what Solutions, Applications or Partners you're interested in and we will send through more information ASAP.
Thank you for your interest in Maser.